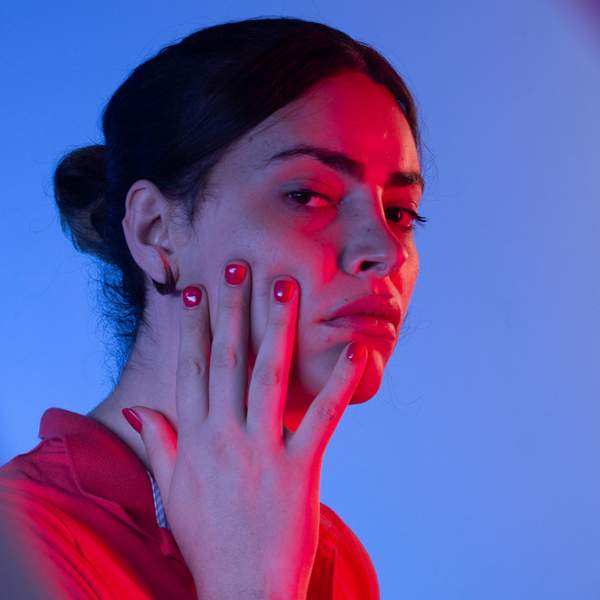 Tender, honest and soulful, June Jones first appeared on the Melbourne scene with her emotion punk band Two Steps on the Water in 2014.
More recently, she's been exploring personal themes in a solo project under her own name, bringing her unique journey to a growing legion of fans.
Her widening presence in the live scene has seen her play venues ranging from the Reverence Hotel in Footscray to the Melbourne Recital Centre.
The single 'Here, Something' was launched in October in Melbourne at the Post Office.
Sometimes I have trouble
Connecting with nature
I'm so obsessed with structure
And she always seemed a little wild
The essence of punk that the Two Steps on the Water project was founded on remains in her solo work – its brave exterior cradles a deep sensitivity within.
As she hones her voice, the deeply personal lyrics reflect a unique journey that has her loyal audience intrigued and wanting more.
I fall asleep much easier now
There were years when I didn't know how
My body is the wreckage of a watchtower
…
It's not time for white flags yet
Overfloweth my cup
Listen to June Jones perform her new single 'Overfloweth' on Breakfasters on 2 November 2018.