Jeff Sparrow Bids the Breakfasters Farewell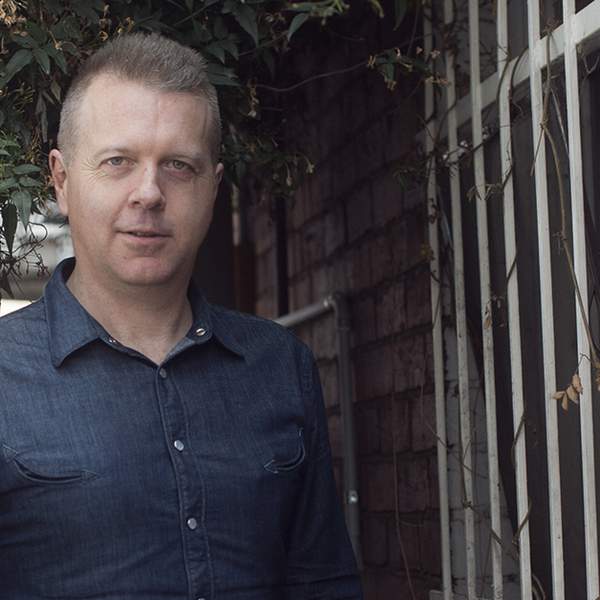 Huge news, everyone: the inimitable Jeff Sparrow is stepping down from co-hosting Breakfasters after three and a half amazing years on air.
Jeff's decided to spend more time focusing on his writing – so, while we'll miss the heck out of him (his kind nature, intelligent conversation, even his awkward hugs), we're also bloody pumped to read his forthcoming books!
He's been a part of this place for yonks, starting out as a contributor to Aural Text in 2010, then going on to host Hullabaloo on Wednesday mornings, before joining Gez and Sarah on Breakfasters in 2015. It's been awesome to have him on all these shows and just generally here at Triple R – thank you so much, mate!
We'll all get the chance to tell Jeff how much we love him at his final broadcast on Friday 10 May. It'll be happening at the Northcote Social Club from 6am to 9am and everyone will be welcome to join us. Stay tuned for more details!
While this is all a bit tear-inducing, we're also excited – because the very lovely human known as Daniel Burt will be joining the Breakfasters team from Monday 13 May.
Daniel's been a volunteer broadcaster around here since 2012. Most recently, you'll have heard him filling in on Breakfasters and co-hosting Crossbenchers, Triple R's political chat show on Sunday mornings over summer.
More broadly, Daniel's been a comedy writer for many years, contributing to the likes of Hard Quiz, The Weekly, The Project, The Glass House, The Einstein Factor… he even interned in the writing department of The Late Show with David Letterman. You also might have seen Daniel's shows at the Melbourne International Comedy Festival – or caught his columns in The Age and the Sydney Morning Herald (he was their Europe-based entertainment correspondent, so fancy).
Daniel will be dropping by Jeff's farewell broadcast, so we'll have the chance to send Jeff off in style and give Daniel a big, warm welcome, too. We hope we'll see lots of you there!