Triple R's International Women's Day 2021 Programming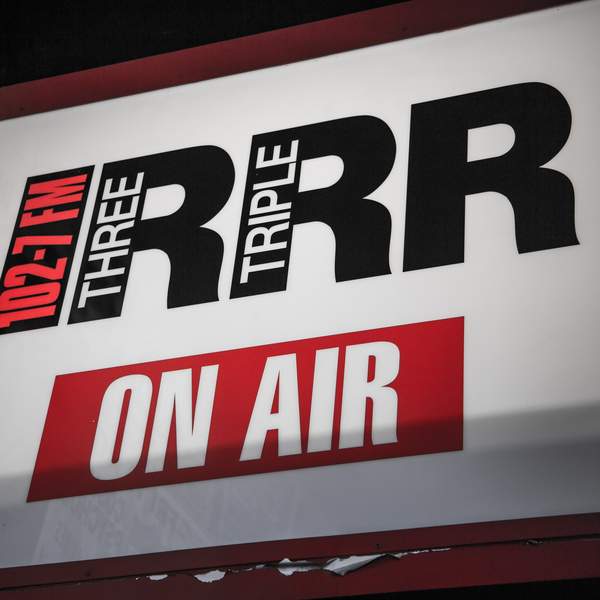 It's International Women's Day this Monday – and we've got a helluva lineup of talented presenters bringing you non-stop IWD-inspired radio all day.
Here's what you can expect:
6am–9am Breakfast With Fi Wright & Beź Zewdie
Breakfasters regular book reviewer Fi Wright teams up Beź Zewdie, host of overnight pop-up show Represented, to kick start IWD on Triple R!
9am–11am The Grapevine with Kulja Coulston and Judith Peppard
Kulja and Judith chat to ACTU President Michele O'Neil about issues for women and work before and after pandemic; barrister Rachel Doyle SC, regarding her new essay "Power & Consent"; director/writer Abbie Pobjoy about their documentary Why Did She Have To Tell The World; plus Professor Martha Hickey, Professor of Obstetrics & Gynaecology at the University of Melbourne and Director of Gynaecology Research Centre at the Royal Women's Hospital about the Flesh After 50 Exibition.
11am–noon Vanessa Morris IWD Special
The proud Yorta Yorta woman and host of Everyday People jumps out of her overnight pop-up time slot to bring us a mix of her fave women and GNC artists. She'll also be catching up with Krystal Maynard from local post-punk outfit Screensaver plus Kuku Yalanji, Jirrbal and Torres Strait Islander singer/songwriter Kee'ahn.
12pm–1pm The Comedy Couch
Amanda Reedy returns to the Triple R airwaves for 2021 to explore all things comedy. She kicks off her run of shows on IWD with a focus on women and GNC comedians. Featuring special guests Nikki Britton, Chris Ryan and more!
1pm–2pm Zero G 
Megan McKeough celebrates IWD by spotlighting the careers of some excellent directors who are being welcomed into the Marvel universe, including Olivia Wilde, Chloe Zhao, Cate Shortland and Nia DaCosta.
2pm–4pm Astral Glamour
Sophie Miles, regular host of Voyage Of The Dawntreader (Mondays, 4am–6am) brings us an all-women & GNC edition of Astral Glamour.
4pm–7pm Maps
While Fee is away, Emerald will play! The Tomorrow Never Knows host jumps into Monday drive to bring us a mix of women and GNC artists, playing everything from neo-soul to rock 'n' roll!
7pm–8pm Primal Screen
Flick Ford and Sal Christie are joined by Cerise Howard. They'll be reviewing Chloe Zhao's Nomadland (2020) and Robert Altman's 3 Women (1977). They'll also be talking about their favourite women on-screen and behind the camera – with a special focus on local artists. 
8pm–10pm Local &/Or General
Yet another one of our overnight talents Chelsea King (The Dark Room) steps in to guide us through the freshest homegrown music being made by women and GNC artists in the country right now. Plus, she speaks to indie/pop artist Gordi about her brand new single.
10pm–midnight Highly Melanated
Eva Lubluwa celebrates the creative genius of melanin-soaked people – locally, nationally and worldwide!
12am–2am Full Circle
Millú closes IWD on RRR with two hours of women and GNC artists from the electronic underground. Plus, she chats to Melbourne producer Purient about her brand new EP Memories.