How Kate O'Halloran Became an AFLW Reporter (Plus, a Beginner's Guide to AFLW!)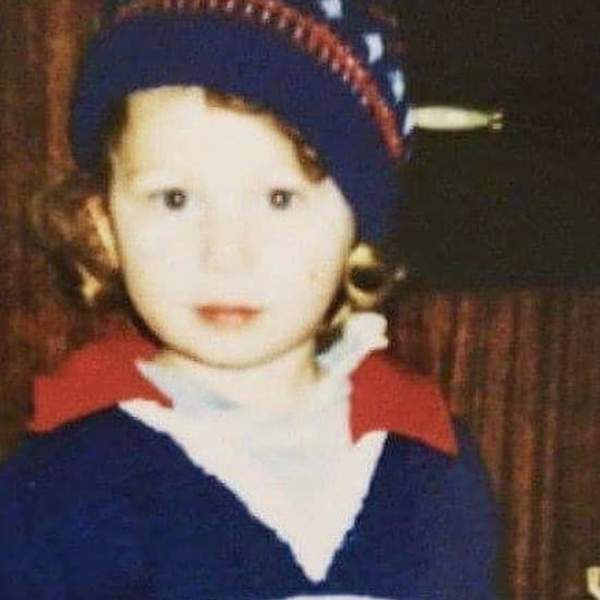 By Triple R volunteer writer Georgia Marchesi
It's that time of the year again as we reach what will be the end of third season for the AFL Women's football division. What's different this time around though is that we've had the pleasure of not only being able to witness the game through a female lens, but we've also been able to engage with it on a more personal level thanks to Triple R's own Kick Like a Girl pop-up show. What started off last year as a series of 10-minute AFLW segments peppered throughout the daily Breakfasters slot became its very own show, running throughout the 2019 AFLW season, with journalist Kate O'Halloran at the helm.
For Kate, sport has in one way or another always been a big part of her life, with its role evolving over time to reflect the different conditions she's found herself in. As a woman now in her 30s, Kate's early years playing sport were quite different to what girls tend to experience today. Her trajectory began while playing basketball and indoor cricket, although it wasn't long before Kate was dipping her toes into the many other pools of sport that were on offer. It got to a point where her mum told her she'd have to pick one – and so it was cricket that made the final cut.
Playing cricket with the boys at the local Yarraville club, Kate did really well despite being one of very few girls. Surpassing her male counterparts with the highest bowling average and captaining both the under 15s and under 17s sides, Kate got a fair amount of respect, though she really had to work for it. On being treated differently, she says 'I definitely had to prove myself more. I had to be exceptional to be accepted.'
The reason she played on the boy's team was because at the time there were no established pathways made available to young female players. Once girls reached their late teens they couldn't play with boys any more and would have to switch over to women's, which is the experience Kate had. Nowadays those pathways actually exist allowing young female cricketers to make a smoother transition into the women's and elite leagues without ever having to drop out.
By virtue of playing so much sport, it's not surprising the physical toll that it had on Kate's body, which is ultimately what led to its changing role in her life. After she stopped playing in her late teens, Kate turned her focus towards study going on to complete an arts degree at Melbourne followed by not one but two honours degrees. On top of these achievements, she also completed a PhD in Gender Studies as well.
Throughout that whole period, writing became a permanent fixture in Kate's life; she produced pieces on the LGBTQI community and a variety of music and arts reviews. Around this time was also when the AFL Women's exhibition games began, serving as a precursor of sorts for what would later become the AFLW. Kate felt that someone should be covering this pivotal time in sport and ended up successfully lobbying publications like The Age to send her to cover it.
Looking back on her past experiences with gender inequality as a female cricketer along with the AFLW's eventual formation, Kate saw an opportunity. 'I thought I was in a pretty unique position to write about it,' she says. She began freelancing for The Guardian and made her way onto Triple R's airwaves last year with AFLW segments on Breakfasters. A year later she now finds herself at the end of Kick Like a Girl's inaugural run.
Thinking about what might've served as the catalyst for the AFL Women's division, much like cricket, we need to look no further than the opportunities – or lack thereof – that football has presented to young girls and women interested in sports. It's only in 2019 that we're now seeing girls come through AFL pathways when previously players would've had to drop out of the sport as teenagers, coming back to it as they got older.
For a long time lobbying efforts made towards the AFL to start a women's league were largely ignored, citing the belief being that 'no one would be interested in women's football because they're all lesbians and no one would want to watch them'. 'It's just sexism pure and simple and it's taken a really long time to redress that,' Kate says.
She mentions the book Play On that covers the history of women's football and documents women urging for teams as far back as the late 19th century. Given how long it's taken for the first national women's competition to come about (in 2016), Kate says, 'That's a really long history of exclusion and marginalisation to be redressed. I think the sooner that happens, the better. The AFL needs to go all-out to ensure that that inequity is turned around.'
For women in the AFL, marginalisation and exclusion aren't the only obstacles getting in the way of their success. If that photo of Carlton player Tayla Harris is anything to go by, misogyny and sexism are still very much part of the problem playing out, particularly online and across social media. It seems evident that organisational sexism is still very much alive in the AFL as well, demonstrated by the fact that they won't give the women a full season. Considering the many sacrifices women have to make in order to play the game, it de-legitimises the competition.
As a not-for-profit organisation making huge profits and paying no taxes, it's a wonder where the AFL is funneling all of its money. Says Kate, 'Surely it's their social responsibility as a not-for-profit organisation to reinvest that money back into the game in terms of equity and social justice. […] By and large, the pay gap in sport is extraordinary.'
Playing sport professionally, often there seems to be unrealistic judgments placed on female players about their skills and fitness. If they're out on the field and make a mistake or don't give their best performance, it's not based on their ability, but because they're a woman. Such assertions might stem from the fact that for so long there has never been a large enough space within Australian Rules football that allowed women to really showcase their abilities. Kate notes, 'We've never truly witnessed women's capabilities in terms of sport because they haven't been professionally supported to do it culturally.'
For women who exist outside the sporting community, getting involved and supporting a game like football might not be high on their list of things to do. Kate explains that from a young age girls don't get taught how to play footy because they're not expected to. 'As soon as a boy is one year old, he gets gifted a football […] Women just don't have that inherited cultural entitlement.' But that's all starting to change, as more and more girls are being introduced to the sport at an early age. They can continue playing all the way from childhood to adulthood with various leagues now in existence depending on their personal and/or professional ambitions.
Despite the gender inequality that women in the AFL and other professional sports have had to (and still continue to) endure, there are still many aspects of it to be celebrated as we begin to navigate a new cultural climate. Already it is clear there exists a unique camaraderie between women in sport that is built on a solid foundation of respect and solidarity. Female athletes are not just representing their teams but also playing on behalf of all women as they continue to carve out their own place in what was once traditionally a male-dominated sporting space.
Quick Questions with Kate O'Halloran
For those of you that have always been baffled by football jargon, fear not because Kate has done us a solid and clarified a few things for your (or maybe just my) benefit.
BEHIND When the ball goes between the goalpost (big) and the behind post (small), that's one point; also when the ball hits the behind post, that's also one point, or by the ball being touched before passing between the goalposts.
BOUNCES Bouncing the ball while running so as to not get penalised for holding it.
CLEARNANCE Getting the ball out of traffic for your team usually after a reset/ruck contest.
DISPOSAL Can be a handball or a kick. Ideally, you want to dispose of the ball to one of your teammates and not the opposite team.
DRAFT When each club has a selection to pick a 17 to 18 year old player; order of the picks are determined by where each team finishes.
FREES FOR Quite literally a free kick for you or one of your teammates.
FREES AGAINST A free kick for the other team. Frees against can be counted against individual players if they break rules.
HIT-OUT When the taller players in the middle of the ground (rucks) launch for the ball and try to tap it to either of their teams.
MARK Someone kicks the ball to you and you 'mark' it, not 'catch' it. It can only be a mark, though, if the ball travelled far enough (over 15m).
OUT ON THE FULL When you kick the ball and it doesn't bounce and lands outside the boundary line – that's out on the full; the other team gets the ball.
PERCENTAGE If you win a game, you get four points, but your percentage is calculated based on the margins you won or lost by during each game; that is then used as a tiebreaker for ladder positions if teams are on equal premiership points.
POSSESSION Can be handball or a kick (either way you've got to do something with it).
CONTESTED POSSESSION When the ball's in dispute – there are other players trying to get the ball and you've got it.
SLEDGING Trash talking another player, riling up the opposition. Surprisingly, swearing is allowed, but certainly no hate speech (homophobia, racism, transphobia).
SPOIL Preventing a player from the opposite team from taking a mark, usually by means of slapping or punching the ball.
TURNOVER When kicking or passing the ball to a teammate, but the other team gets possession of it.

---
Fancy learning even more? We're hosting an AFLW End of Season Extravaganza in the Triple R Performance Space this Thursday (aka 4 April) from 7pm to 8pm. Kate will host the night, and have a league of legends in attendance: expert AFLW commentator Chyloe Kurdas; Voices From the Stands' Kirby Fenwick; AFLW Melbourne player Aliesha Newman; AFLW Carlton player Maddy Prespakis; and St Kilda Shark Emily Fox. Subscribers: if you're not already on the door for this one, keep an ear out for giveaways on-air for your chance to get on the door.
---
Georgia Marchesi writes online and social media content for Triple R, including quality Kick Like a Girl-related content.