Gallery: Genesis Owusu Live at RRR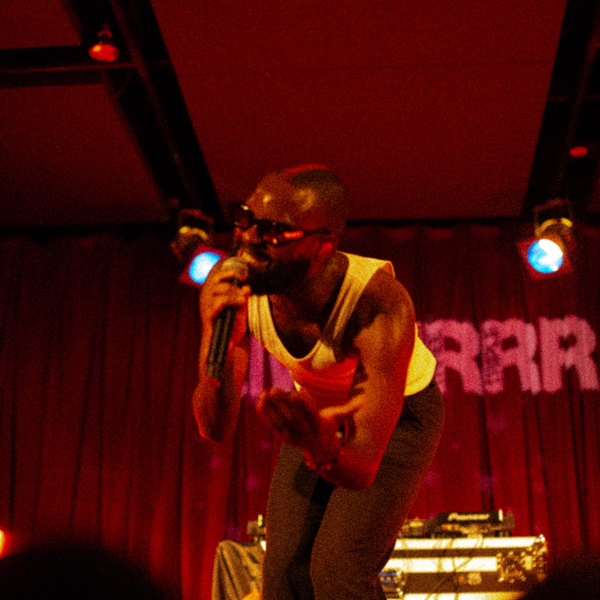 It was a performance for the ages as Genesis Owusu dropped by the Triple R Performance Space. Joined by his Goons crew, Genesis celebrated the release of his latest album Struggler to a full room of lucky Triple R subscribers!
Thanks to Sosefina Fuamoli of Window Seat for hosting, the staff and volunteers that make the event possible, and all the subscribers for coming along! If you missed out on attending, you can listen to the performance On Demand now, and scroll down for visual highlights.
Photographer: Airlie Sinclair / @takespics_
Video recording and production by Henry Gosper / @goodgrief