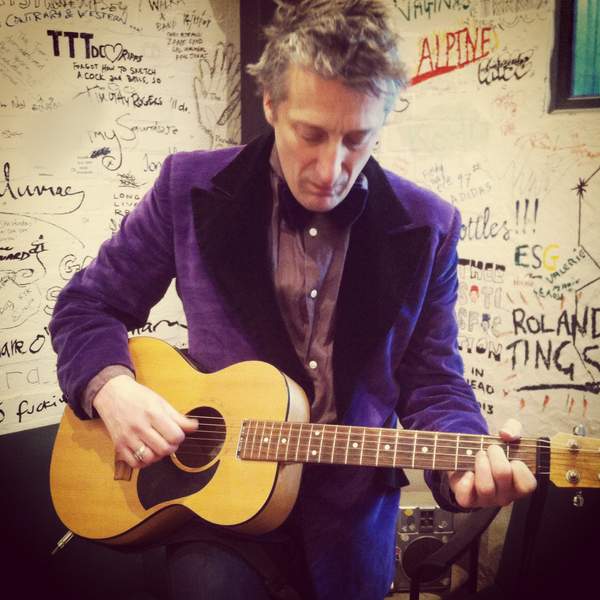 Dan Warner, who has presented Warner Corner on the JVG Radio Method for over two decades, has decided to retire the segment. The local muso and much-loved member of the Triple R fam reflects on the many memories made at the station.
WORDS DAN WARNER
PHOTOS JANE HENDRY
So, yes, JVG announced that I have left Warner Corner and the Radio Method, and I won't be returning as a regular on the show.
First of all, thanks for all the messages of concern, and good wishes, I very much appreciate it – the support for the segment from the RRR listeners over the years has been brilliant – I'm very glad a lot of you enjoyed the banter and the songs.
So why have I left? Firstly, as a lot of you know, just before the virus hit, I played a couple of live shows with the Warner Corner band – the "Songs Of 1000 Sundays" gigs. They were fun gigs and a great celebration of many songs performed over many years. So, that was a bit of a full-stop…
Also, what I have really loved about the segment over the years, is travelling to the station every week, hanging out with all those great musicians, and winging it on air. Once I could no longer do that, and once the physical and mental break had been made, it seemed like a good time to call it a day. It also seemed right to step aside and give some other local musos an opportunity to be a part of the show each week.
JVG and I chatted on the phone a few months ago, reminiscing about all those years – so many stories. We think it's probably close to 25 years ago that I joined the show – when RRR was still in Fitzroy. At the time, I was playing a Sunday arvo residency with Al MacInnes at The Punters Club in Brunswick St – and JVG asked me to stop into RRR on the way to the gig each week and play a song according to his theme. Pretty soon I had my own segment and intro theme – "It's Time for Warner Corner!". In those early days I remember that Paul Window was also a regular guest on the show – and, of course, Keith Fuller. The "Fuller Shit" and "Warner Corner" segments worked very well in tandem in those early years. Keith and I became fast friends – and I fondly remember many post-show chats in the front bar of The Standard Hotel.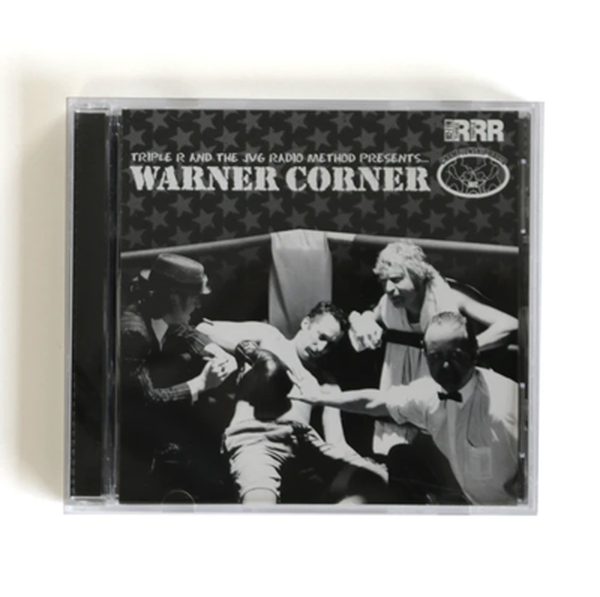 In those early years, I pretty much played solo each week – although Miles McNicol would often come in and play some percussion and sing BVs. Jon's show expanded. One December in the late '90s, we started BBQ Day on the rooftop of RRR (with the first of many memorable performances by Dr Pump – "Sunday Barby Sunday"); Ian Bland joined the show – then RRR moved to Brunswick (more staple segments were later added: Pete Lawler; Pete Ewing; Georgie Darvidis).
So many great musicians have joined me regularly on the segment over the years: Ed Bates, Dave Evans, Sarah Carroll; Nathan Farrelly, Jane Hendry, Greg Field, Cal McAlpine, Georgie Darvidis. Thanks so much to all of you. I have been truly humbled, and often embarrassed, to strum along beside such brilliant and generous Melbourne musicians – there's no way I could have attempted most of those songs without you (and your charts Dave, Ed and Nath!). Many of the Warner Corner performances were recorded, re-mastered and compiled on my website by Mike Thatcher – thanks so much for all that work, Thatch – you can still listen back to them here.
Of course, over 25 years, there are lots of great memories and highlights. A few stand out: the Warner Corner CD cover shoot in a boxing ring with Jon, Paddy Donovan and Pumpy (as the referee); recording/filming "Sloop John B" live on air with Fred Negro for the "Fred Sounds" doco; JVG calling Peter Buck from REM "Bucky" through an entire segment; the shows co-hosted by Sarah Carroll; playing with Marcel Borrack and Don Walker; playing with Nathan and Gary Young; playing with Ed Bates and Dave Evans most weeks (both like family to me); the "1000 Sundays" gigs (which included the brilliant playing of Greg Field).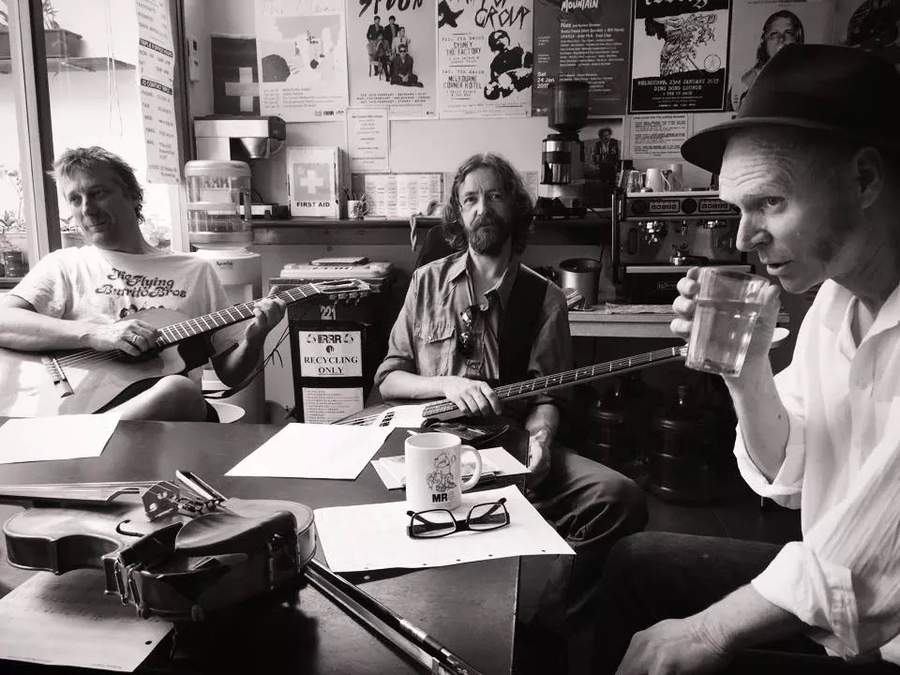 I have two favourite Warner Corner performances. The first is with Dave and Nath and Jane Hendry, whose singing and playing on Richmond Fontaine's "The Eagle's Lodge" is just gut-wrenching. And the Radiothon performance of Springteen's Rosalita – no-one should be allowed to have that much fun.
So, yes, as it has been for most, it's been a tough year, but I'm OK, thanks again to all of you for your kind messages. Most of all, thanks so much for tuning in each week, for supporting the segment and, most of all, for subscribing to the station (thanks so much to Triple R for allowing me on air for all those years, too).
In the past months, I've got back to writing my own songs again, so look out for a new Night Parrots album next year (and the Dan & Al Xmas Show remains booked in at the Corner). There's a good chance Jane Hendry, Jed Macartney and I will return to RRR for the Ebb Tide show over the summer, so stand by for news on that. And you never know, once my record comes out next year, Jon von Goes might invite me in for an interview and song or two?
Thanks for inviting me on to the show all those years ago Jon – it's been such great fun – and yes, some great banter. See you all at The Lomond Hotel for a post-show Guinness sometime. Thanks again.
This message was originally posted on Dan Warner's Facebook page. Head this way to check out Dan's website.