Donate a Christmas Pressie to the Victorian Aboriginal Child Care Agency...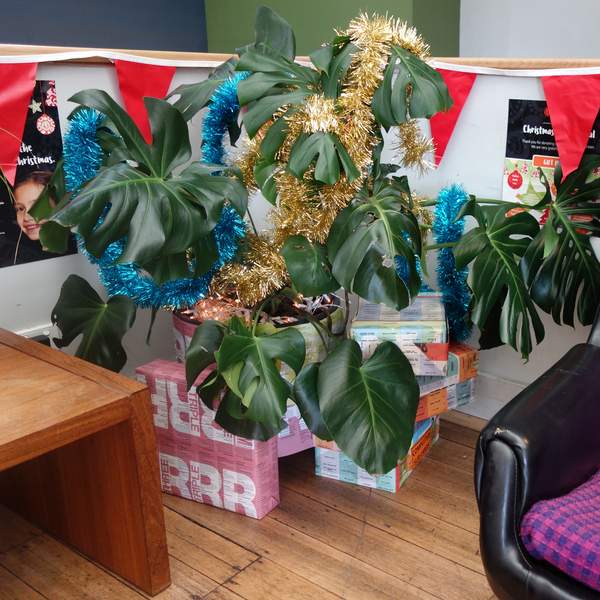 By Kelly Herbison
The Victorian Aboriginal Child Care Agency (VACCA) is an Aboriginal Community Controlled Organisation that's been going since 1977. VACCA does amazing work to provide support to Aboriginal communities in a way that ensures Aboriginal self-determination, respect and cultural safety.
VACCA's work is unique and of total importance because it's motivated with the core values of ensuring cultural connectedness. VACCA implements over 50 programs to help Aboriginal children grow up strong, proud and have access to learning opportunities and health services. Other programs include supporting new mums, families or individuals in crisis or deal with family violence issues. VACCA's cultural programs for children and young people include art mentoring, cultural camps and Return to Country. Just last year they supported over 6,139 children, family and community members.
To help VACCA keep doing what they're doing, you can get involved in their Christmas Gift Appeal. VACCA currently need to provide over 900 children with Christmas gifts. Children and young people in foster care, kinship care, residential care or in other VACCA programs all need support at Christmas. By giving a gift, you can bring a smile to an Aboriginal child on Christmas morning and share the same excitement and anticipation as so many kids across the country. Children and families can also participate in VACCA Christmas celebrations.
It's easy to get involved. Simply drop into the Triple R building, located on the corner of Nicholson Street and Blyth Street in Brunswick East, and leave a new gift that is unused and unwrapped under the Christmas tree in our foyer. Swing past on weekdays anytime from 10am to 6pm, or Saturday from 10am to 4pm. We're collecting gifts right now, and will continue to do so up until Saturday 8 December.
Some gifts that VACCA are looking to collect for the children include: movie tickets, clothes, books and sporting goods, vouchers – for young babies up until 18 years old. The Christmas Gift Appeal is also raising funds to support to families who need extra help at Christmas time. So another way you can help support VACCA this Christmas is by making a tax deductible donation through this link.
If you want to avoid mindless gift giving and consumption this Christmas, give to VACCA! Giving to VACCA during the Christmas Gift Appeal is a meaningful way to support Aboriginal children and families. Your donation will help provide kids with a gift, fund Christmas activities for kids and their families, as well as support the Koorie Santa. To find out more about the appeal and the work that VACCA does, head on over to VACCA's website.