2022 Community Cup Wrap And Photos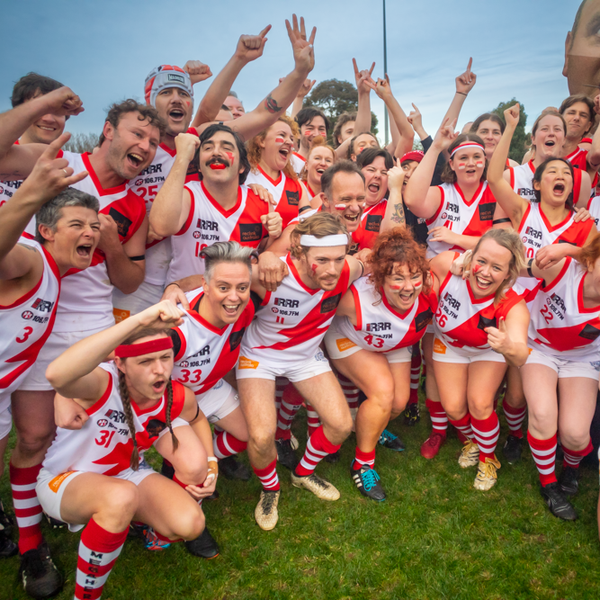 It was a footy game for the ages. Yesterday, after a long two-year hiatus, 12,000 Melbournians gathered at Victoria park for the return of the greatest event on our city's sporting and cultural calendar: the Reclink Community Cup.
With the sun shining, Melbourne turned it on for a classic. There were hijinks, antics, pranks, dogs (of the non-rock variety), oh and a pretty damn good footy match as well. With the Megaz streaming away from first bounce, the game looked a lock from early on. But after a rousing half-time huddle, the Rockdogs rallied and the game was neck-and-neck through to the final siren with the Megaz eventually retaining the cup for a back-to-back win. Final scores: 48 to 46.
There was also brilliant performances from Bumpy, Ausecuma Beats, Izy, Parsnip, Cash Savage and The Last Drinks and Private Function, who were joined by Ross Wilson who delivered a punk-rock rendition of his 50-year-old classic, 'Eagle Rock'.
And of course, all the funds raised went to helping out Reclink in their incredible work.
For those unable to attend the Melbourne event, Channel 31 will air the Cup on Saturday 9 July from 2-5pm, then again the following evening from 11.30pm.
Check out some photos from the day below.
[Photo credits: Carbie Warbie]