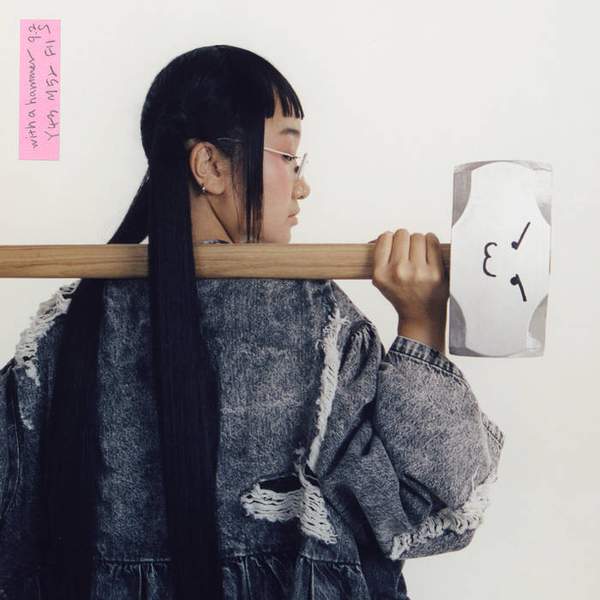 With A Hammer is the highly anticipated debut album from Korean/American electronic sensation Yaeji, out now on XL Recordings/Remote Control.
The album is the culmination of years of Yaeji remaining steadfast in her artistic vision, while expertly straddling the line of underground club culture and breakout pop stardom.
Subverting the sugary house music that came to define her early EPs,  With A Hammer sees Yaeji expand the horizons of her sound and vision, cohesively incorporating trip-hop beats, indie rock guitars, R&B and bubblegum pop sensibilities into her club-ready production. 
Threaded through the album is a new-found self-analysis not seen before in her music, with Yaeji using her kaleidoscopic production as a foundation to examine repressed trauma, diasporic identity and therapeutic release; perfectly captured by the album's strident cover art.
"Thinking now, my anger doesn't take the form of a rage room," Yaeji says on how the album's themes emerged throughout the process. "It's abstractly about how anger is shapeshifting and how it passed through me. In a sense, the record is me just living and breathing."
The end result is something far more personal, introspective and ultimately complex; cementing Yaeji as an artist determined to use her gifts to move her work forward.
For the chance to win one of 2 vinyl/poster packs of this week's Album Of The Week, Triple R subscribers can enter here before Sunday 16th April 2023. We have a prize policy of 1 album per subscriber per month so we can share the love and make it fair for all!