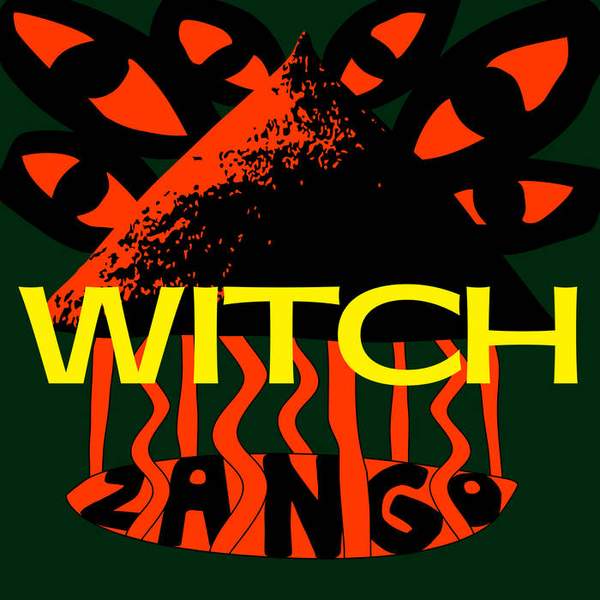 Zango is the first album in nearly 40 years from Zamrock icons WITCH, out now on Desert Daze Sounds. 
The record marks an astonishing return from the Zambian group, equalling the now storied legacy of their back catalog and reaffirming the relevance of the Zamrock movement they helped pioneer in the early 70s. 
Zango retains the hallmarks of the Zamrock sound, effortlessly blending proto-metal and hard rock riffs with Afrobeat and funk rhythms, while also re-energising the sound for a modern era. The record brilliantly utilises current day Zambian stars Theresa Ng'ambi, Hanna Tembo and Sampa The Great to complement bandleader Emmanuel "Jagari" Chanda, who at age 71 sounds as invigorated as he did in the band's infancy. 
What remains steadfast in WITCH's new era is the countercultural spirit of the music, no less urgent in this current political climate as when they were fighting authoritarianism and economic collapse in the 70s and 80s. On Zango's closing track, "Message from WITCH", Jagari distills the core ethos of the band into a final credo, stating that the band "unites beliefs/Conquers xenophobia/It laughs at hate speech/Ends sexism/It erases homophobia/Shatters antisemitism/Embraces every race."
On Zango, WITCH proves yet again that music as a form of resistance remains the perfect antidote to the enduring injustice that has simmered away throughout the band's absence, making their return all the more vital
Vaughan Quinn recently interviewed WITCH's bandleader Emmanual "Jagari" Chanda on Double Bounce. You can listen to that interview here.