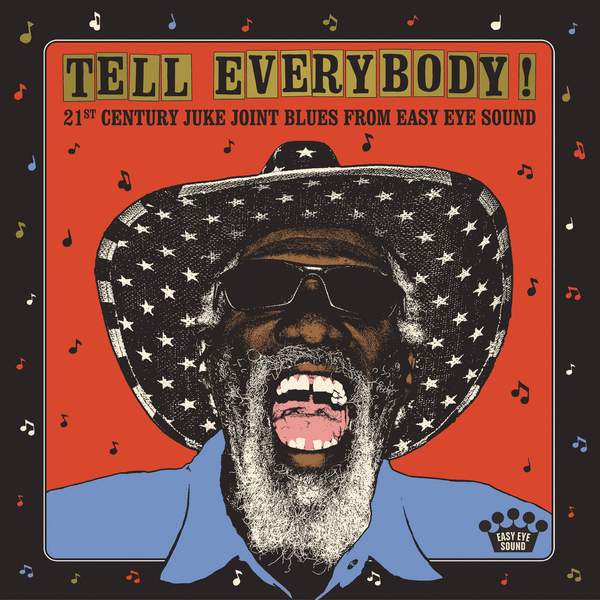 "Tell Everybody! 21st Century Juke Joint Blues" is an anthology of modern blues, released on Easy Eye Sound records. The label, founded by Dan Auerbach of The Black Keys, has become a hub for a range of musical styles, from garage rock to raw soul. Curated and produced by Auerbach himself, the album serves as both an homage to the blues genre and a celebration of its evolution.
It begins with R.L. Boyd's "Coal Black Mattie," a swampy, electric slide and percussion track ready to soundtrack a hot Mississippi night. Robert Finley's "Tell Everybody" is another hightlight, guided by slow, hypnotic guitar riffs and a chorus of gospel singers. Also featured on the album are poignant posthumous contributions from Glenn Schwartz, the original guitarist in the James Gang and Pacific Gas & Electric. Auerbach has cited Schwartz as an important early inspiration for The Black Keys.
Renowned Mississippi masters like Kenny Brown and Eric Deaton contribute songs, as do emerging artists like Gabe Carter and Nat Myers. Together they celebrate the vitality of blues music, and its endless capacity for reinvention.
For the chance to win a vinyl copy of this week's Album Of The Week, Triple R subscribers can enter here before Sunday September 10th 2023. We have a prize policy of 1 album per subscriber per month so we can share the love and make it fair for all!