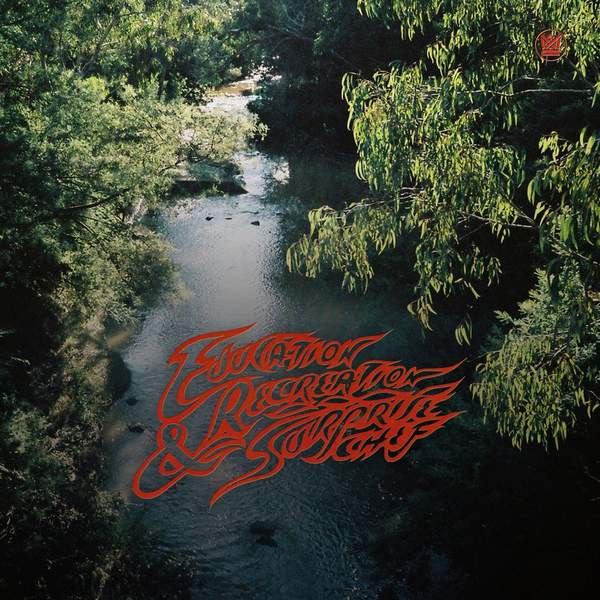 'Education & Recreation' is the third album from local cinematic-soul specialists Surprise Chef. It follows their celebrated albums 'All News is Good News', and 'Daylight Savings', and represents their first release for an international label, New York's Big Crown Records.
As the release sheet states, "the quintet's distinct sound pulls from 70s film scores, the funkier side of jazz, and the samples that form the foundation of hip hop. They push the boundaries of instrumental soul and funk with their own approach honed by countless hours in the studio, studying the masters, and perhaps most importantly, the 'tyranny of distance' that dictates a unique perspective to their music.
"Surprise Chef is Lachlan Stuckey on guitar, Jethro Curtin on keys, Carl Lindeberg on bass, Andrew Congues on drums, and Hudson Whitlock—the latest member who does it all from percussion to composing to producing. Their self proclaimed "moody shades of instrumental jazz-funk" have a bit of everything: punchy drums, infectious keys, rhythm guitar you might hear on a Studio One record, and flute lines that could be from a Blue Note session. But when you step back and take in the entirety of their sound and approach, you'll hear and see a group greater than the sum of its parts.
"This approach is on full display throughout their new album Education & Recreation. Tracks like "Velodrome" pair chunky drums with an earworm synth line that has all the making of something you would find on an Ultimate Breaks & Beats compilation while numbers like "Iconoclasts" show their knack for tasteful use of space. From the crushing intro of "Suburban Breeze" to the floaty mellow bop of "Spring's Theme" Surprise Chef has weaved together an album that takes you through peaks and valleys of emotion and provides a vivid soundtrack that will pull you deeper into your imagination. There is a beauty in the vast space for interpretation of instrumental music and they are adding a modern classic to the canon with this new album. Turn on the record and enjoy the ride, wherever it may take you."
For the chance to win a download copy of this week's Album Of The Week, Triple R subscribers can enter here before Sunday 20 November 2022. We have a prize policy of 1 album per subscriber per month so we can share the love and make it fair for all!