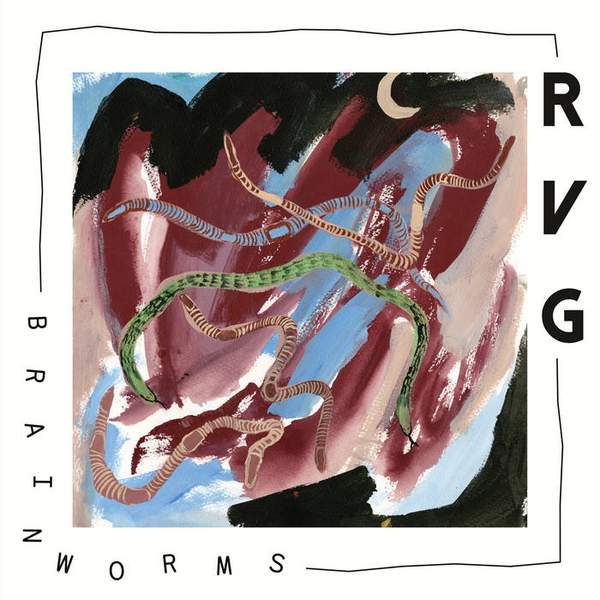 Brain Worms is the third album from Naarm/Melbourne band RVG, their first on Ivy League/Mushroom. 
This record is RVG at their most confident and self-assured, distilling the thrilling turbulence of their trademark sound into a pristine collection of impassioned songs, underpinned by Romy Vager's dexterous songwriting. 
RVG's gift has always been their ability to create songs that are as delicate as they are thunderous, a brilliant conceit that is reinforced further on Brain Worms through its panoramic 80s-indebted production. There is a sparkling clarity to the music here, performed with the veracity of a band that threatens to collapse at any moment - echoing the visceral experience of RVG's live performance.
Of Brain Worms, Romy Vager says: "This time around we were like,'this is what we're doing, we're taking control, we're taking risks... If we could only make one more album, it would be this one". These convictions can be heard throughout the album, each track possessing a lyrical directness that feels universal, even as Romy effortlessly shifts her narrative perspectives. 
The result is a commanding statement from a band who recognise that there is no point waiting to bare it all.
For the chance to win one of 5 vinyl copies of this week's Album Of The Week, Triple R subscribers can enter here before Sunday June 11th 2023. We have a prize policy of 1 album per subscriber per month so we can share the love and make it fair for all!