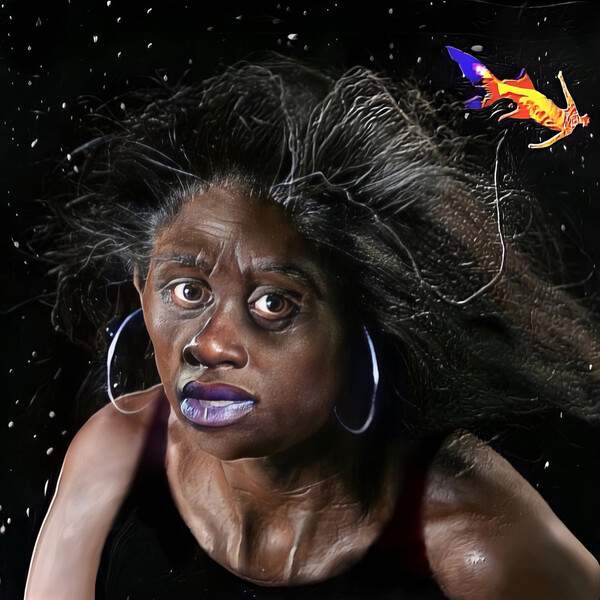 Sundial is the first new album in 5 years from celebrated Chicago born/LA-based rapper and political activist Noname.
The album is the follow up to her debut full-length, 2018's Room 25, and builds on the rapper's trademark blend of jazz-rap and neo-soul, pieced together effortlessly through her dexterous verses, delivered here with poise and veracity in equal measure. 
The album features an all star cast including guest verses from Common, Billy Woods, Jay Electronica, Ayoni, Eryn Allen Kane, along with production from the likes of longtime collaborator Saba, Gaetan Judd, and Yussef Dayes. 
In the years since Room 25 was released, Noname has only sharpened her political consciousness, focussing her attention on grass-roots activism and community-building. Notably this has included opening the "Radical Hood Library", a Black-led, Los Angeles-based literary liberation project that offers free books and resources that range from topics on Black resistance to the perils of American imperialism. It's this political framework that forms the basis of Sundial, presenting an unflinching account of a broken political system and the people left behind by a growing inequality gap. 
The brilliance of the album relies on Noname's ability to trade off her undeniable skill as a storyteller, to force the listener to confront the stark realities of neo-liberalism and late-stage capitalism. Like a musical trojan horse, Noname uses her fluid and laid back style to draw you into her world, only to then knock you over with an unflinching portrayal of a modern, splintered America.
It's this duality that gives Sundial a richness and depth that rewards repeated listening and will undoubtedly land as one of the year's strongest statements in hip-hop and music at large.