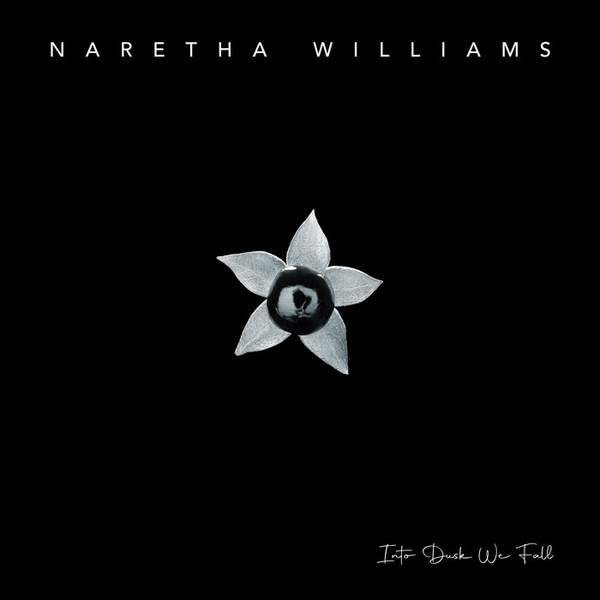 'Into Dusk We Fall' is the second album from Wiradjuri composer, sound artist and electronic musician Naretha Williams, out Friday 2 June through Groundstar Music. 
'Into Dusk We Fall' is the follow up to 2020's colossal drone based album 'Blak Mass' composed using the Melbourne Town Hall grand organ. The record finds Naretha Williams sharpening her focus further, and delivering a menacing yet gripping set of synthwave anthems, with her voice emerging as a crucial tool amongst an already impressive arsenal. 
As a key pillar in Naarm/Melbourne's electronic music community, Naretha fittingly laid the foundations of her new album during an arts residency at Melbourne Electronic Sound Studio (MESS) in early 2021. However the COVID lockdowns denied Naretha access to both the MESS studio, as well as contact with her husband and collaborator Cyrus Williams, forcing her to re-evaluate the parameters of the record. 
What emerged was a triumphant shift in her sound, expertly combining her sound art sensibilities with more structured vocal-led compositions, allowing her to anchor the songs in themes of loss, longing and the role undying love can play in bridging emotional and physical chasms. The brooding and affecting atmosphere cultivated on 'Into Dusk We Fall' proves to be the perfect vehicle to explore such salient themes, delivered with the sort of immediacy that stirs the body and mind in equal measure.
For the chance to win one of 3 vinyl copies of this week's Album Of The Week, Triple R subscribers can enter here before Sunday June 4th 2023. We have a prize policy of 1 album per subscriber per month so we can share the love and make it fair for all!