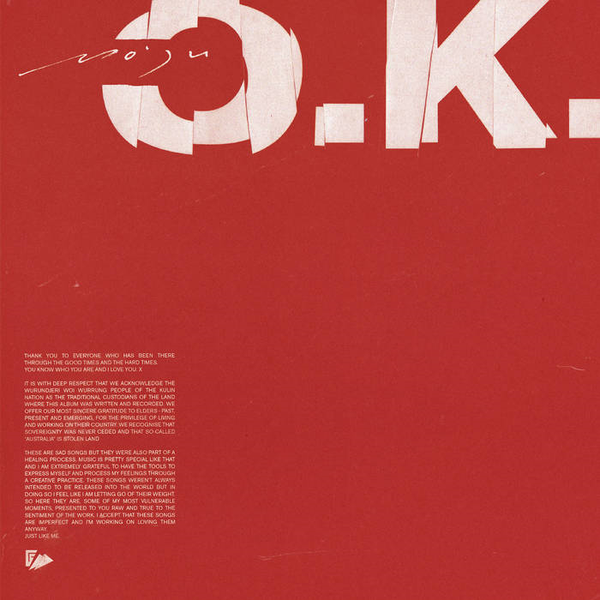 'O.K.' is the latest release from Mojo Ruiz de Luzuriaga, aka Mo'Ju. It follows her acclaimed 'Native Tongue' LP of 2018, and 2019's collborative 'Ghost Town' EP of 2019, released with Joelistics.
Mo'Ju addresses themes of mental health and loneliness in the lyrics, as well as forgiveness and healing. Arrangements draw playfully from R&B, electronic, synth pop, jazz and soul. The album concludes with 'Not Forever', a percussive heavy groove where Mo'Ju sings of letting go and moving on. It underscores the hopefulness and optimism which radiates across the album.
'O.K.' was produced with long time collaborators and band mates Henry Jenkins (The Cactus Channel, Karate Boogaloo), and Lewis Coleman (Lewis Coleman, The Cactus Channel).
For the chance to win a download copy of this week's Album Of The Week, Triple R subscribers can enter here before Sunday 5 December 2021. We have a prize policy of 1 album per subscriber per month so we can share the love and make it fair for all!