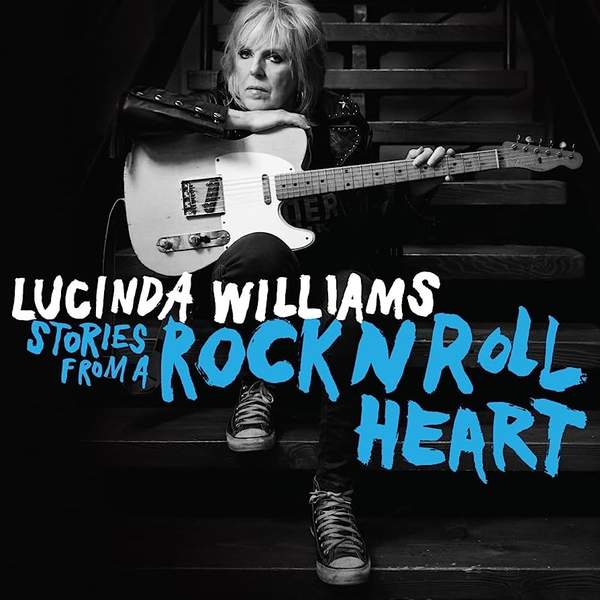 Stories From a Rock n Roll Heart is the sixteenth studio album by legendary American singer Lucinda Williams, out through Highway 20 Records/Thirty Tigers.
The record was written in the aftermath of a debilitating stroke that left Lucinda unable to play her guitar, forcing her to adjust her songwriting practice and her lyrical perspective. What emerged was no less masterful than some of the best albums in the Lucinda Williams canon - a love letter to the heartland rock'n'roll she grew up on, offset brilliantly through the sort of tender reflections on life and music that have come to define her 40-plus year career.
Stories From a Rock n Roll Heart suitably features a host of guest stars that includes, Bruce Springsteen, Margo Price, Angel Olsen, Buddy Miller and Tommy Stinson. Alongside a lesser songwriter such names might steal the show, but here play a supporting role in accentuating the album's testament to the healing power of music. Fittingly, the record coincides with the release of Williams' memoir Don't Tell Anybody the Secrets I Told You, both of which land at a moment of deep existential contemplation for Lucinda.
Given the circumstances surrounding its release, Stories From a Rock n Roll Heart is a triumphant statement from an artist who has never rested on her laurels. Fittingly, the record ends with the life affirming denouement "Never Gonna Fade Away", which in the face of the realities of the passing of time, offers a deliberate credo that reminds us of the lasting legacy of a life immersed in rock'n'roll.
For the chance to win one of 5 vinyl copies of this week's Album Of The Week + a copy of Lucinda's memoir "Don't Tell Anybody the Secrets I Told You ", Triple R subscribers can enter here before Sunday July 9th 2023. We have a prize policy of 1 album per subscriber per month so we can share the love and make it fair for all!