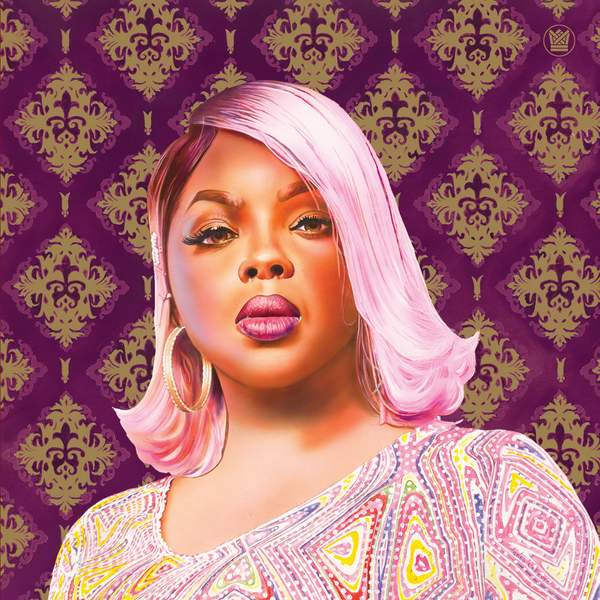 'Piece of Me' is the latest LP from Lady Wray, the Virginia-born, former Missy Elliott protege, and Roc-a-Fella signee, who's also well known for the records released under her name Nicole Wray.
'Piece of Me' builds on her 2016 'Queen Alone' debut under the Lady Wray moniker. The songs blend traditional R&B and analogue Soul with a heavy hip-hop influence.
The album's produced with her long-time friend and collaborator Leon Michels, a founding member of soul and funk bands Sharon Jones & The Dap-Kings, Menahan Street Band, and Lee Fields & The Expressions. Michels has played with Charles Bradley as well as Wu-Tang Clan and is a frequent collaborator of Dan Auerbach of The Black Keys.
It was working on The Black Keys' Blacroc project back in 2009 that Wray and Michels first met. They discovered a shared musical vision and language that's found a number of outlets over the years, including their soul group Lady, also featuring London singer Terri Walker.
In a recent release statement, Lady Wray has explained: "My goal is always to help and to heal people with singing." Wray has also described the new record as a family affair, a celebration of community and loved ones. The acoustic ballad "Melody" is named after her young daughter, and features their two voices harmonising. Wray's father Kenneth Wray Sr. appears in Beauty in the Fire, a musical tribute to vulnerability and resilience.
For the chance to win a download copy of this week's Album Of The Week, Triple R subscribers can enter here before Sunday 6 March 2022. We have a prize policy of 1 album per subscriber per month so we can share the love and make it fair for all!