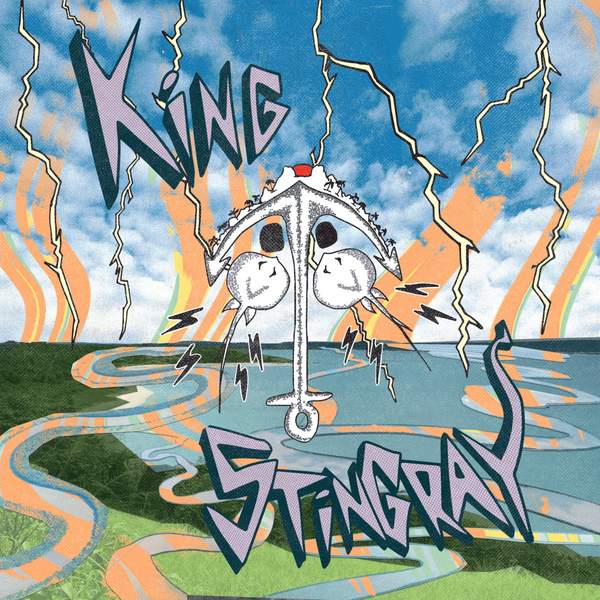 'King Stingray' is the debut, self-titled album from King Stingray. Founding members Yirrŋa Yunupiŋu and Roy Kellaway grew up together in Yirrkala in North-East Arnhem Land, and have been surrounded by music since childhood. Yirrnga is the nephew of the Yothu Yindi leader, Dr M Yunupingu, while Roy is the son of the same band's bass player, Stuart. Both younger musicians also play in Yothu Yindi themselves.
King Stingray formed when Yirrŋa and Roy joined with mates Dimathaya Burarrwanga (rhythm guitar backing vocals and yidaki), Campbell Messer (bass) and Lewis Stiles (drums) back in 2019. Early performances and subsequent single releases revealed their unique combination of surf, punk, pop, garage, rock and elements of traditional Yolŋu musicality.
Their long-awaited debut is a joyous celebration of this distinctive sound, as well as themes of friendship, community, and home. Songs like 'Sweet Arnhem Land' pays tribute to the Country where most of the band was born and raised, while 'Get Me Out' reflects experiences of disconnection and isolation when the band are away from home.
For the chance to win a download copy of this week's Album Of The Week, Triple R subscribers can enter here before Sunday 14 August 2022. We have a prize policy of 1 album per subscriber per month so we can share the love and make it fair for all!