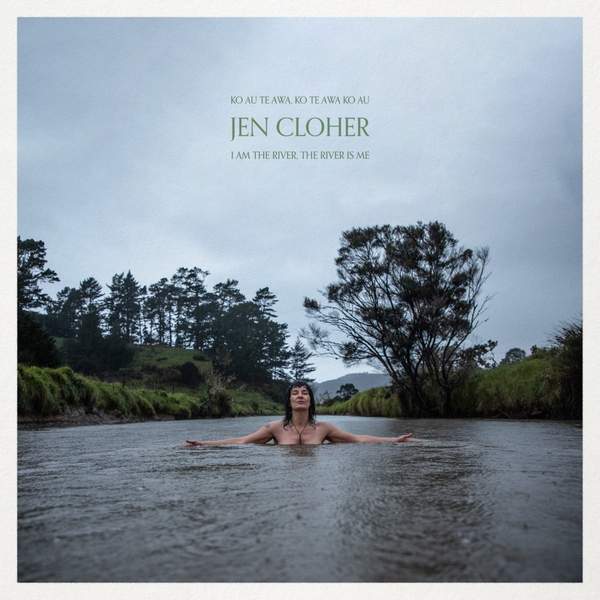 Jen Cloher returns with their 5th album "I Am The River, The River Is Me" out now via Milk! Records/Remote Control.

An album inspired by Cloher's matrilineal line of wāhine Māori, the resulting songs act as a commanding vehicle for Cloher's strident reflections on family, community and identity.  

With Cloher's sharp songwriting as the pillar, the album's strength is built on the collaboration of the friends, artists and musicians invited to take part in the project . In addition to her well established partnership with producers Tom Healy (Tiny Ruins, Marlon Williams), Anika Ostendorf (Hachiku) and Cloher's longtime drummer Jen Sholakis, the album is enriched by contributions from Emma Donovan (Gumbaynggirr, Yamatji), Kylie Auldist, Liz Stringer, Te Kaahu (Waikato-Tainui, Ngāti Tīpā), Ruby Solly (Kai Tahu, Waitaha, Kāti Māmoe) and members of the Naarm-based Kapa Haka, Te Hononga o ngā Iwi.

The presence of these collaborators is seamlessly embedded into Cloher's song-craft, enriching deeper meaning into the practice of a songwriter who has always injected purpose into their songs.
In contrast to the frisson of their 2017 self-titled album, "I Am The River" possesses a deliberate quietude that demands the listener pays close attention to the atmosphere and messages cultivated through the community Cloher keeps; proving as ever that the personal is the political.
For the chance to win one of three vinyl copies of this week's Album Of The Week, Triple R subscribers can enter here before Sunday 12th March 2023. We have a prize policy of 1 album per subscriber per month so we can share the love and make it fair for all!