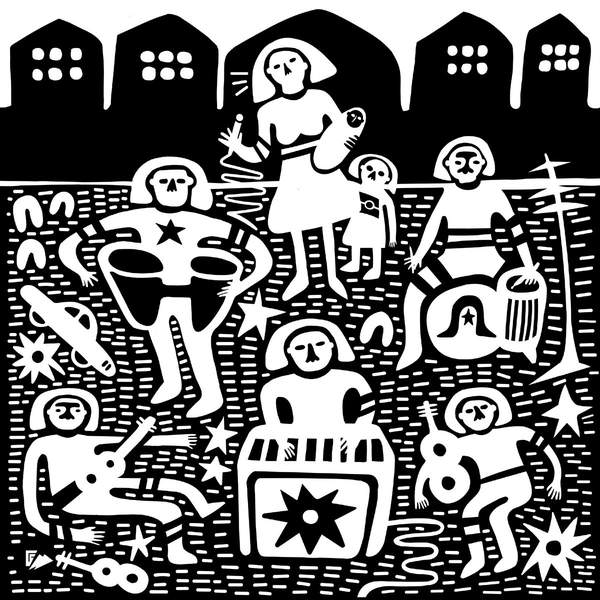 'Under These Streets' is the third album from Emma Donovan, working together with The Putbacks. It carries the momentum of last year's 'Crossover' with an equally uplifting collection of timeless funk and soul music.
'Under These Streets' honours family, community, and home, starting with 'Out The Door'. Speaking about the song in a press statement Emma Donovan says it "reflects our return to the studio and realigning as a band coming out of some very dark and tormenting times. We literally ran out the door from lockdown and jumped deep into the studio. When The Putbacks and I are in the studio, we jam, we write and there's a lot of trust for me to play with lyrics and melody. This single shows our strength as a musical unit, our relationship and trust with one another, and marks my return to the Melbourne community".
At the heart of the album is 'Call Out', also celebrating Emma Donovan's pride in returning to Wurundjeri land, and the stories and history of the Kulin Nation.
'Home' beautifully describes the anchoring feeling of home, its nurturing comfort and protection as a place of rest from searching.
And 'Love Without Limit' closes the album with a contemplative piano-led ballad. Emma Donovan sings of a boundless generosity of spirit, a love that overcomes all obstacles and sustains the one who gives.
For the chance to win a download copy of this week's Album Of The Week, Triple R subscribers can enter here before Sunday 10 October 2021. We have a prize policy of 1 album per subscriber per month so we can share the love and make it fair for all!