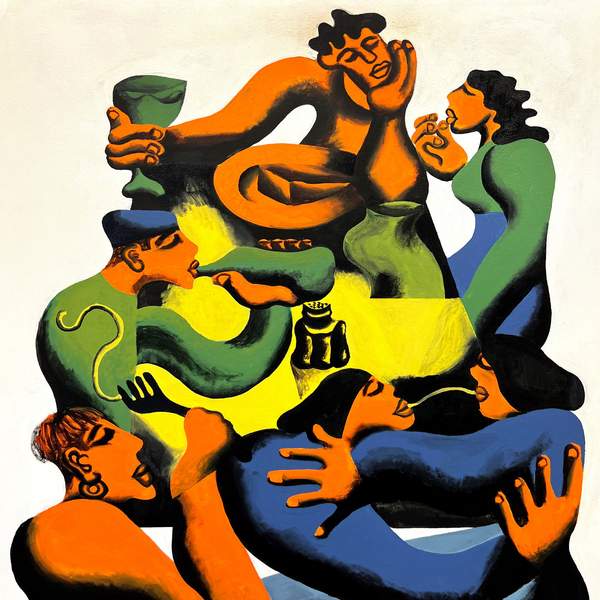 'Welcome' is the debut album from Don Glori, the pseudonym of local artist Gordon Li. It's an invitation into Li's kaleidoscopic world, inspired by jazz, house, soul and Brazilian music.
As the album statement says "each song on this album captures the spirit and irrepressible energy that underpins the core of the Don Glori project. Imperfections are captured along with the moments of transcendence. Layers of vocal harmonies oscillate next to pulsating samba rhythms while spiritual overtones permeate throughout. Congas and percussion form a holy union with the drum kit, co-piloted by Don Glori's own bass lines. Saxophones, horns and flutes flutter in between the musical canyons carved out by the piano and vibraphone. When you press all of these forces together you can start to feel the intangible; the intrinsic human elements existing in the creases. The sweat, excitement and willingness of each musician to dedicate their spirit and take risks on every track of this album. It's clear from the outset that this is an expansive body of work, from the spiritual jazz opener 'Maiden Waters' to the bubbling street party that is 'Dlareme', and ending on the unashamedly seductive 'Commodore'. This is the kind of record that will translate equally to both the dance floor and the lounge room rug."
For the chance to win a download copy of this week's Album Of The Week, Triple R subscribers can enter here before Sunday 6 November 2022. We have a prize policy of 1 album per subscriber per month so we can share the love and make it fair for all!