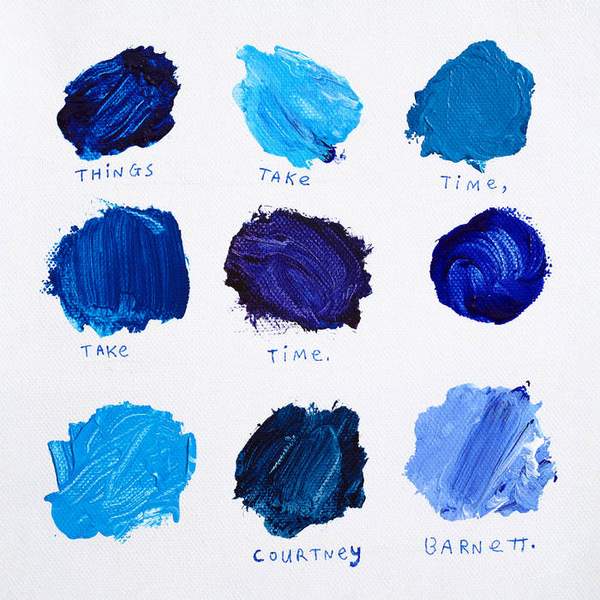 'Things Take Time, Take Time' is the third album from Melbourne artist Courtney Barnett. It's described in a press statement as "a finely-woven collage of snapshots recorded at a time of creative renewal and deeper understanding for Barnett." It begins with 'Rae Street', the album's first single and opening track. Rae Street is where Barnett was living during the early stages of lockdown, and Barnett paints with singular skill lyrical vignettes of her surroundings, and the reflections they prompt.
The album title hints at patience, but also an acknowledgement of uncertainty and impermanence, Songs are filled with meditations on the present, and eternal truths.
'Things Take Time, Take Time' was written over two years with musical kindred-spirit producer/drummer Stella Mozgawa, also known for her work with Warpaint, Kurt Vile, and Cate le Bon amongst others. Together they explored new music making techniques, layering drum machines, synths, vibraphones, wurlitzers, guitars and pianos to create these absorbing soundscapes.
For the chance to win a download copy of this week's Album Of The Week, Triple R subscribers can enter here before Sunday 21 November 2021. We have a prize policy of 1 album per subscriber per month so we can share the love and make it fair for all!