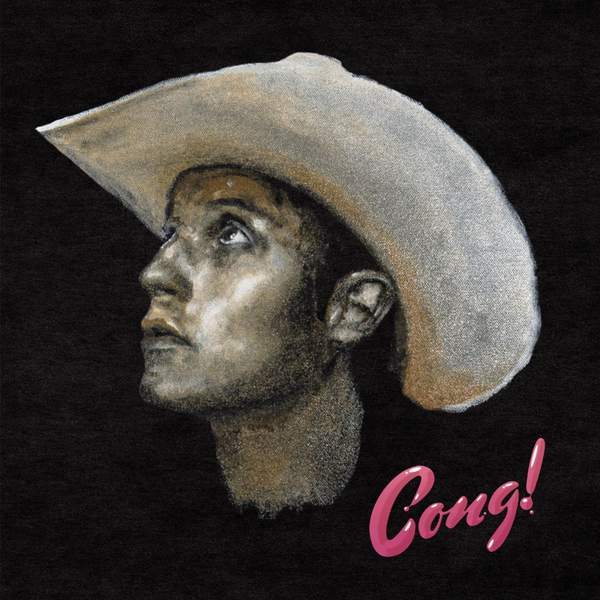 Cong! is the debut album from Cong Josie, an alter-ego (and anagram) of local musician Nic Oogjes, also known as the founding member of NO ZU.
The record delves deep into the realms of industrial EBM, synth-pop, post-punk, country-noir, and crooning rock'n'roll.
There's echos of lost jukebox gems and the pulsing rhythms of artists like Alan Vega and Primitive Calculators. There's also traces of the HEAT BEAT™ pioneered by his own group NO ZU. Cong Josie is fascinated by archetypes, music history, and cinema classics, but the songs of Cong! move with a swagger all their own.
Speaking with Annaliese Redlich on Neon Sunset, Nic Oogjes described the emergence of Cong Josie as an instinctive, introspective process. It's become a vehicle to reflect on cultural and social issues through a heightened dramatic lens. Fantasy blends with reality as Cong Josie rolls down the Eastern Freeway on 'CONG! The Singer', reflects on animal rights and critiques the harness racing industry on 'Leather Whip', and nods to Wim Wenders' romantic fantasy 'Wings of Desire' on closing track 'Lorelei'.
Joining Cong Josie on record and stage are his band of collaborators The Crimes, including Cayn Borthwick on sax and guitar, alongside Camilla Lucy, Cassandra Kiely, Simone Page-Jones, Kate Bishop and Margarita Strateas on vocals.
For the chance to win a download copy of this week's Album Of The Week, Triple R subscribers can enter here before Sunday 31 October 2021. We have a prize policy of 1 album per subscriber per month so we can share the love and make it fair for all!