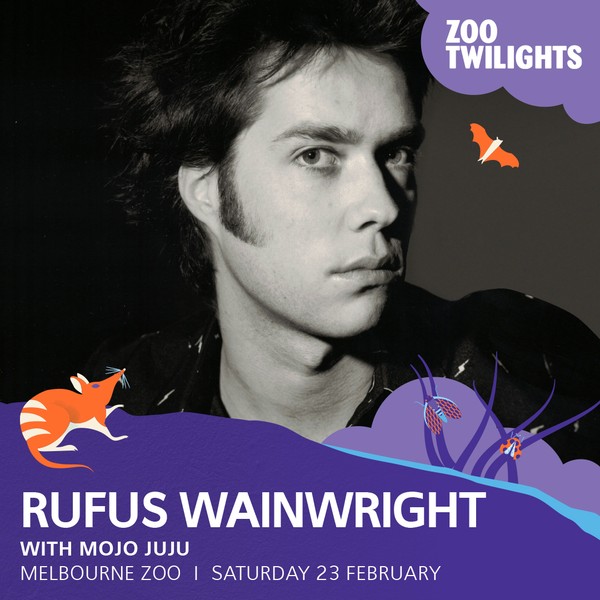 "The greatest songwriter on the planet" – Elton John
One of the great male vocalists and songwriters of his generation, Rufus Wainwright brings his All These Poses tour to Australia in February 2019.
Renowned for his mesmerising stage presence and scintillating vocals, Rufus has collaborated with many of the world's greatest artists including; Elton John, Robbie Williams, Pet Shop Boys, Joni Mitchell, Robert Wilson, Lou Reed, Boy George and producer, Mark Ronson.
Before Rufus Wainwright takes the stage, the enigmatic and genre-defying Mojo Juju will draw you into the dynamic world of her acclaimed live show. Step into the heart of her latest record, 'Native Tongue', a release she says is her most sincere, heartfelt and personal work to date.
Venue details
Melbourne Zoo

Elliott Ave, Parkville VIC 3052