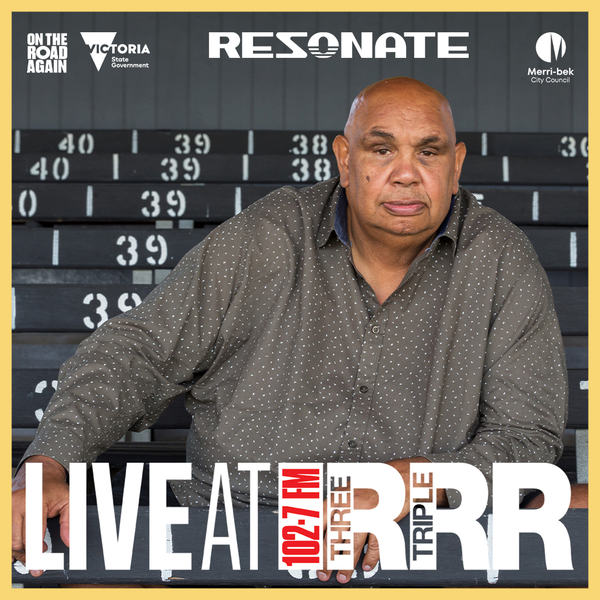 Mutti Mutti singer and songwriter Kutcha Edwards hits the Triple R Performance Space on Friday 11 November at 7pm for another edition of Live at RRR!
Celebrating the special rerelease of his fifth solo album Circling Time, filled with stories and reflections on the singer's past, and inspirations for the present. Circling Time is profound and a timely reminder of the incredible depth and talent of one of the most inspiring voices in this country.
A natural storyteller and entertainer, Kutcha's shows take audiences through highs and lows, lifting spirits and inspiring connection through his music.
Hosted by Krystal De Napoli from Indigenuity.
Subscribers can enter the draw to win a double pass to the event - head to subscriber giveaways to find out more! Giveaway opens Friday 28 October at 8pm. First Nations people can email firstnations@rrr.org.au, and Merri-bek residents can email merribek@rrr.org.au to RSVP to attend.
You can also listen to the performance live via FM, digital, online and via the Triple R app.
This event is supported by Resonate, which is part of On the Road Again, a Victorian Government initiative to bring live music back across the state.
Venue details
Triple R Performance Space

221 Nicholson Street, East Brunswick, Victoria 3056