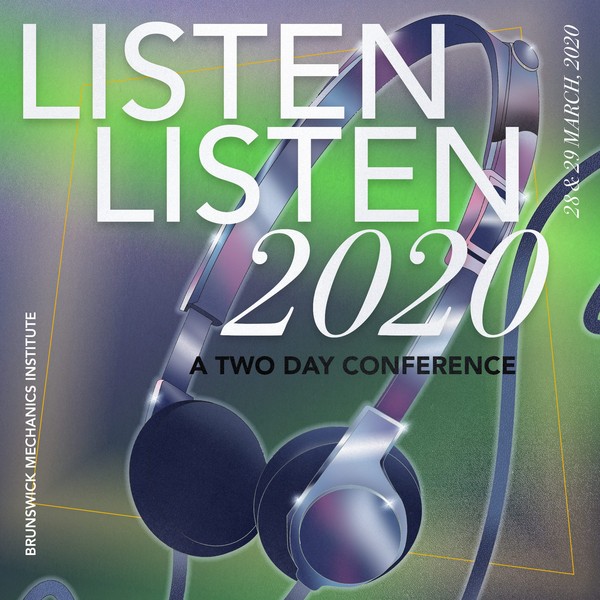 A two day conference at the Brunswick Mechanics Institute on March 28 & 29, 2020.
LISTEN LISTEN 2020 is a community-strengthening grassroots conference event covering critical issues in Australian music and beyond.

Two days of local and international keynotes, 'in conversation' talks, roundtable discussions, and workshops. LISTEN LISTEN 2020 aims to spark reflection, strengthen learning and growth across communities, and inspire action in Australian music.
This year's conference pairs local and international keynote speakers with other artists and industry professionals for unique 'in conversation' sessions.
Keynote speakers include:
Yamatji & Gumbaynggirri soul singer/songwriter Emma Donovan in conversation with Rachael Hocking (NITV, Still Here on Triple R)
Philadelphia-based DJ and producer DJ Haram (Discwoman) in conversation with racial and econmonic justice campaigner Roj Amedi
London-based DJ and producer object blue in conversation with DJ and producer Jennifer Loveless
Central Arrernte woman, social anthropologist and Indigenous studies lecturer Dr Suzi Hutchings
Roundtable discussion topics:
Intergenerational music practice
Youth-led music
Parenting in music
Activism in the club

Plus much more to be announced…
More tickets and accessiability info available here.