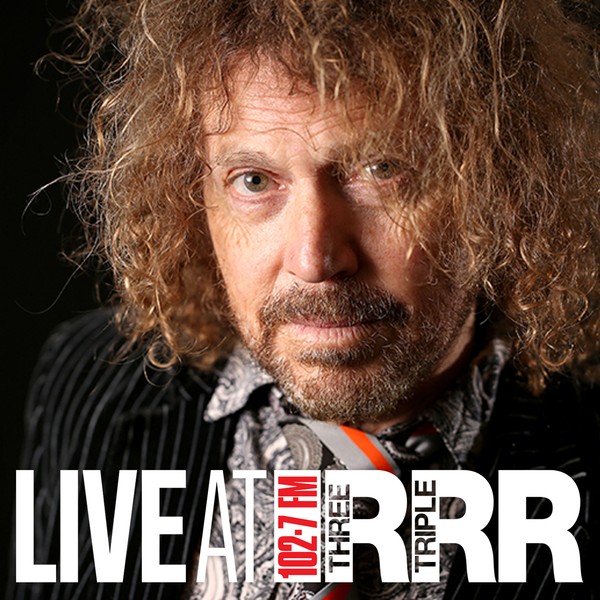 Ahead of the upcoming release of Douglas Galbraith's Kim Salmon biography Nine Parts Water, One Part Sand. Kim Salmon and the Formula For Grunge, Triple R presents Kim Salmon in conversation with Neil Rogers from The Australian Mood live from the Triple R Performance Space.

We'll be recording this event in front of a live audience of Triple R subscribers on Wednesday 23 October at 6.30pm (1hr). Doors 6pm.
The recording will then be broadcast on Triple R during The Australian Mood (8-10pm) Thursday October 24.
Triple R subscribers can email kimsalmon@rrr.org.au with their full name and subscriber number in the subject line by 10am Monday October 14 for a chance to be part of the audience. Please note: You must have a current annual Triple R subscription to be eligible for giveaways. Entry is via 3RRR guestlist only. Winners will be notified via email
Written with Kim Salmon's full cooperation, Nine Parts Water, One Part Sand. Kim Salmon and the Formula for Grunge charts Kim's journey from childhood in Perth through his many bands (The Scientists, the Surrealists, The Beasts of Bourbon) albums, tours, family upheavals, triumphs and disappointments through the eyes of his guitar student and biographer Douglas Galbraith. The book explores the forces that shaped his style to create an idiosyncratically Australian sound that sparked a worldwide music and cultural movement – Grunge. It's a tribute to the lifelong pursuit of artistic mastery, and celebration of the growing international recognition for this unique Australian artist.
Nine Parts Water One Part Sand. Kim Salmon And The Formula For Grunge biography is out 9th November and will be launched at Memo Music Hall with performances from Shrimpwitch, Dave Graney & the MistLY, Kim Salmon & the Surrealists and Kid Congo Powers & The Near Death Experience.

Triple R would like to acknowledge the Wurundjeri people of the Kulin nation, the traditional custodians of the land on which we operate today and pay our respects to their Elders past, present and future, and extend that respect to other Aboriginal and Torres Strait Islander people.
Accessibility: The Triple R Performance Space is wheelchair accessible and can be accessed via a lift located at the front of the building (Nicholson St entrance) Please feel free to contact the station during office hours on +61 3 9388 1027 if you would like to discuss any special requirements.
Venue details
Triple R Performance Space

221 Nicholson Street, East Brunswick, Victoria 3056