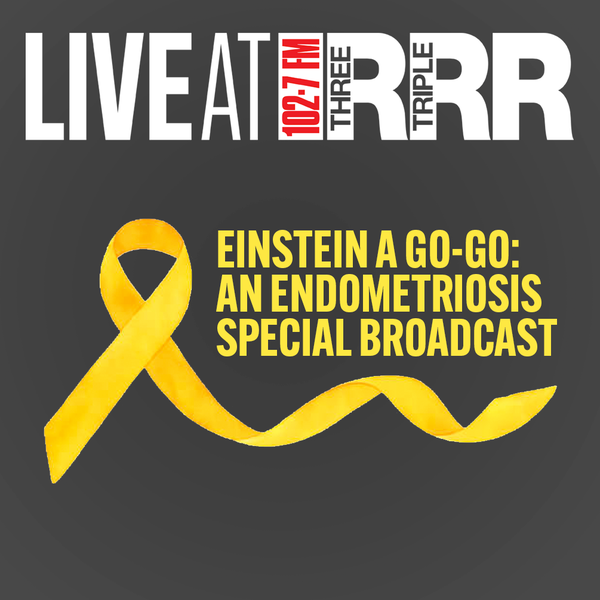 To coincide with Endometriosis Awareness Month, Triple R and Einstein A Go-Go present An Endometriosis Special Broadcast, hosted by Triple R's esteemed science presenters Dr. Shane and Dr. Jen, live from the Triple R Performance Space, on Sunday 26 March from 11am-midday.
Triple R subscribers are warmly welcome to come along and hear endometriosis experts speak about the debilitating impacts of the disease – our guest speakers will explore the latest developments in endometriosis treatment, and why sufferers often endure years of pain and debilitation before successfully acquiring treatment.
Guest speakers:
Maree Davenport, Chief Executive Officer and Director of Endometriosis Australia
Ali Deslandes – President of ASUM (Australasian Society for Ultrasound in Medicine)
Dr Kate Tyson – Surgeon, and inaugural Centre Director of the Julia Argyrou Endometriosis Centre at Epworth
Dr Fiona Cousins – Post-doctoral research scientist at Hudson Research Institute
Kate Kenfield – Speaker and writer diagnosed with endometriosis
Triple R Subscribers and First Nations people, click here to enter the draw to win a double pass to the live broadcast.
Venue details
Triple R Performance Space

221 Nicholson Street, East Brunswick, Victoria 3056