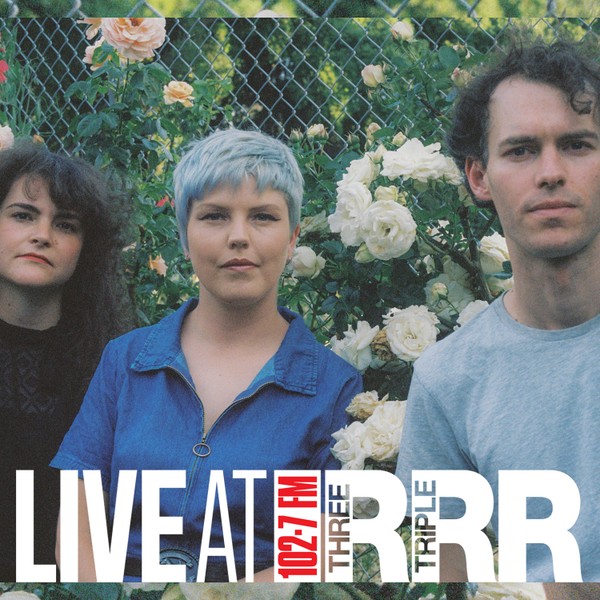 Ahead of the release of their highly anticipated second album Far Enough, Melbourne rhythmic punk trio Cable Ties will be performing live from the Triple R Performance Space on Monday 2 March at 6.25pm during Maps with Fee B Squared. Doors 6pm.
Far Enough brings a towering wall of '70s hard rock and proto-punk to songs that explore hope, despair, and anger but offer no easy answers. Cable Ties' fundamental elements—a driving rhythm section, anxious and emotive guitar playing, defiant, passionate songwriting, and Jenny McKechnie's earthshaking voice—are complicated by nuance and ambivalence. Along with McKechnie, bassist Nick Brown and drummer Shauna Boyle bring their new album to life with their propulsive and captivating live show.
Triple R subscribers can enter via the website by 5pm Wednesday February 26th for the chance to be part of the audience. Please note: You must have a current annual Triple R subscription to be eligible for giveaways. Entry is via 3RRR guestlist only. Winners will be notified via email.
Triple R acknowledges the Wurundjeri people of the Kulin nation, the traditional custodians of the land on which we operate today and pay our respects to their Elders past, present and future, and extend that respect to other Aboriginal and Torres Strait Islander people.
Accessibility: The Triple R Performance Space is wheelchair accessible and can be accessed via a lift located at the front of the building (Nicholson St entrance) Please feel free to contact the station during office hours on +61 3 9388 1027 if you would like to discuss any special requirements.
Venue details
Triple R Performance Space

221 Nicholson Street, East Brunswick, Victoria 3056