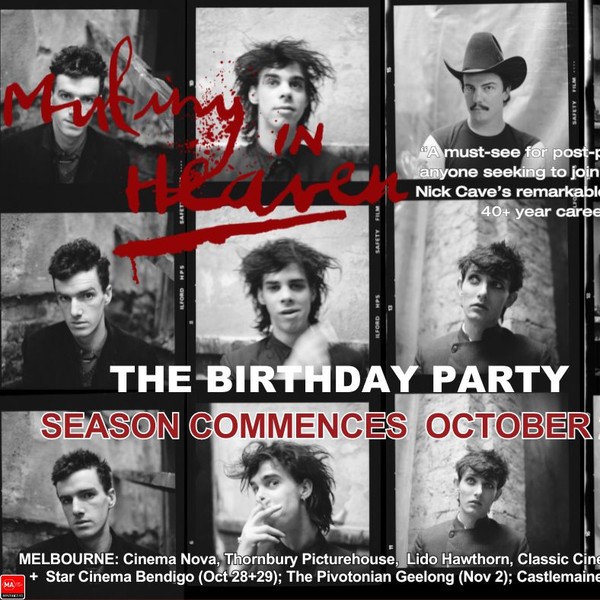 MUTINY IN HEAVEN chronicles the chaotic, debauched often hilarious adventures of the legendary Melbourne post-punk band THE BIRTHDAY PARTY, and is a must-see for post-punk fans and anyone seeking to join the dots of Nick Cave's remarkable and ongoing 40+ year career journey.
Directed by Ian White, and full of little seen archive and exclusive interviews with band members Nick Cave, Mick Harvey, Phill Calvert and Rowland S Howard, MUTINY IN HEAVEN is the definitive chronicle of the band's struggles and successes, and a momentous three years that changed rock music forever and reverberate still.
MUTINY IN HEAVEN: The Birthday Party, in cinemas October 26 at selected cinemas across Melbourne, Geelong, Bendigo and Castlemaine.
Triple R Presents a special subscriber-only screening of MUTINY IN HEAVEN: The Birthday Party on Wednesday October 25 at 6:30pm. The film will be screened at Cinema Nova, Carlton. To enter head to the subscriber giveaways section of the website.