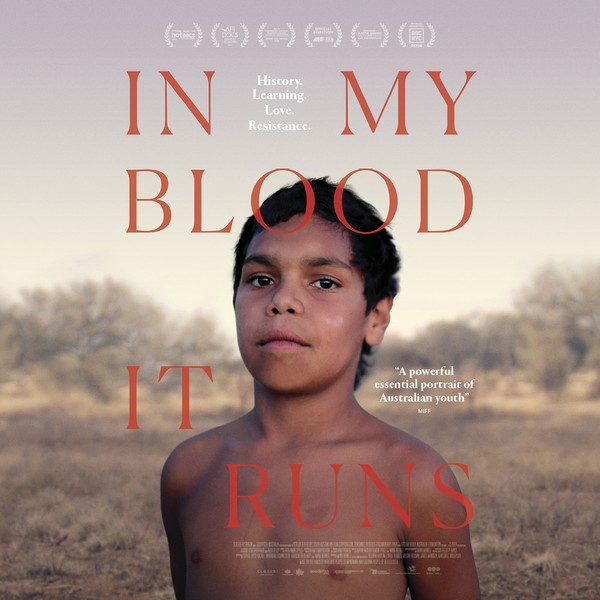 Ten-year-old Arrernte/Garrwa boy Dujuan is a child-healer and speaks three languages yet is 'failing' in school and facing increasing scrutiny from welfare and the police.
Made in collaboration with Dujuan and his family, In My Blood It Runs tackles another heated topic, First Nations education and juvenile justice and again places the missing voice of children front and centre.
From director Maya Newell (Gayby Baby).
In My Blood It Runs at cinemas nationally, and at Cinema NOVA from Thursday February 20th.
Triple R Presents a special subscriber-only screening of IN MY BLOOD IT RUNS on Tuesday February 11 at 6:30pm at Cinema Nova, Carlton.
Join Daniel James, host of 3RRR's The Mission, for a Q&A following the screening with one of the producers of In My Blood it Runs, Rachel Naninaaq Edwardson.
Rachel is a critically acclaimed Iñupiaq/Norwegian/Sami filmmaker and educator. She received the Sundance Fellowship in 2009 for her Iñupiaq Fantasy trilogy and short film, and her History of the Iñupiat was the first Native-funded, produced, written and director history documentary series in the United States. Rachel has worked in native educational reform Across Alaska, and led educational initiatives in Australia with communities in Sydney, Yirrkala, Jabiru, Cape York and country Victoria and worked alongside native education reform colleagues in Hawaii, Canada and New Zealand. 
*Triple R Subscribers can call the station on (03) 9388 1027 at 11am on Thursday 6 February during SmartArts for a chance to win a double pass to the screening.
*Triple R Subscribers can also head to the RRR competition page for In My Blood It Runs to enter for the chance to win a double pass to the screening (competition closes at 5.00pm on 3 February 2020.) 
*Only subscribers with a paid annual subscription are eligible for giveaways.  Winners of the online competition will be notified via email