From an episode of Banksia∙Presented by Vanessa Morris
Interview
Banksia: Luke Patterson talks writing country and Emerging Writers Festival
Gamilaroi poet, folklorist and musician Luke Patterson joined Banksia for a yarn about their work and two events they're involved in as part of the Emerging Writers Festival including Lunchtime Literature: Writing Country alongside First Nations writers Susie Anderson and Renay Barker-Mulholland.
In discussing the event Writing Country and what that means from their persepctive, Luke explains:
"I like quite flourishing, and pretty, somewhat romantic, ecopoetry - but always there's a slant of more than that - an undertone, exploring the history that is a part of this land and country - to not just imagine country as this mystical, primitive… fantasy basically - but as this ongoing, living, being, that we're on I suppose - and that includes the messy, recent 250 years."
Luke also described in metaphorical terms ecopoetry, "It feels quite silly to write love letters to the trees on paper and to print it - there's an inherent, sort of, contradiction there, so I think eco-poetry has to speak out further from the page and how we are engaging with country and not just writing about it."
With a background which started in studying music, and with writing music and poetry, they mention, "I'm very music based, the way rythm and flow of the sounds occurring sometimes takes precedence over the meaning of the words."
"Sometimes they even compose or write in a way where it won't matter what the words that I'm using are at first - the rhythm of them is what I'm trying to get down first - and then I might go back and change the words, depending on what the focus or theme is."
Luke Patterson is involved in Emerging Writers Festival events Lunchtime Literature: Writing Country and Late Night Literature: Vignettes Winter: A Live Recording on 23 June.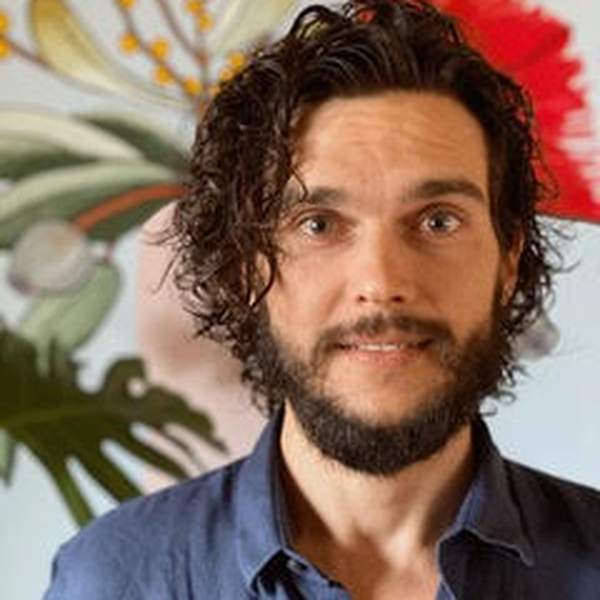 Listen to Banksia: Luke Patterson talks writing country and Emerging Writers Festival
18:02∙13 June 2022
∙