From an episode of Banksia∙Presented by Vanessa Morris
Interview
Banksia: Language revival and 'G is for gugunyal: A Dhurga alphabet book' with Leanne Brook
Murramarang Yuin woman, Leanne Brook, illustrator and author of G is for gugunyal: A Dhurga alphabet book, joined Vanessa Morris in the second episode of Banksia to discuss the new book, which works to preserve the Dhurga language.
"It is a collection of illustrations which demonstrates the 24 sounds of the Dhurga language - so the Dhurgah language is one of the four south coast languages here in New South Wales."
In discussing the book, Leanne talks about the importance of language revival, as well as the challenges and learnings of pulling the book together:
"It's been a big learning curve for me. It's my first published book, and my first published body of art as well, being the aurthor and illustrator"
"I guess the most challenging part was making sure it was done respectfully and with the permissions of the people that own this language - being my people as well - but it is a large area of people."
"It was definitely a resource that we needed to compliment the Dhurga Dictionary which came out in 2020."
Leanne Brook is a contemporary artist, illustrator and author, and uses her art to connect with her culture, land, people and language.
G is for gugunyal: A Dhurga alphabet book is available via AIATSIS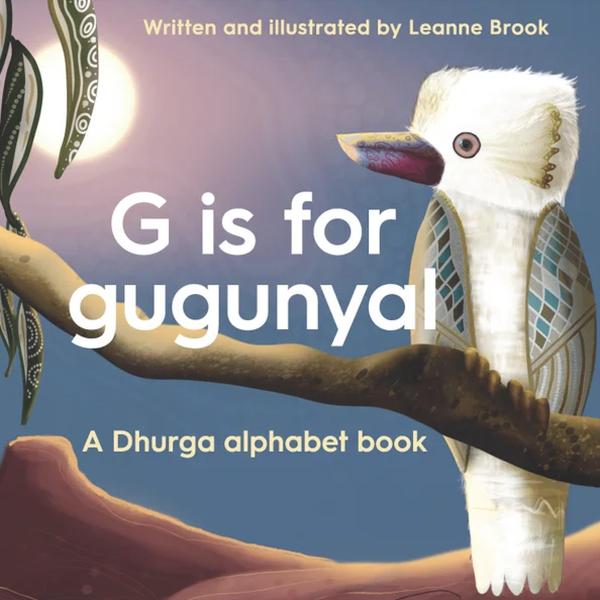 Listen to Banksia: Language revival and 'G is for gugunyal: A Dhurga alphabet book' with Leanne Brook
16:21∙23 May 2022
∙