From an episode of Banksia∙Presented by Vanessa Morris
Interview
Banksia: Fiona Foley discusses 35 year retrospective exhibition Veiled Paradise
Badtjala artist Fiona Foley joins Vanessa Morris on Banksia to discuss their exhibition Veiled Paradise at McClleland Gallery, which she describes as "a 35 year retrospective."
"It covers printmaking, sculpture, photography, four films that I've made, installations [and] so some of the themes are female sexuality, the use of opium in Queensland [..] looking historically at history, and my Badtjala language.."
In talking about using art as a way to tell story and histories that may not necessarily be known or taught, Fiona explains, "it feels very powerful [..] because some of the time I get to work on my own traditional country.."
Fiona also talks about how the exhibition which draws on her broad body of works from throughout her career:
"I get to walk down memory lane and see the different artworks at different periods in my life and think oh yeah, remember when you did that, and remember when you set up those canvases on the lawn at your house at Harvey Bay... so it has a lot of memories associated with it, which is lovely"
Veiled Paradise is at the McClleland Gallery until 9 October 2022.
FIONA FOLEY : Nguthuru-Nur a new series of photographic works examining a 700 year old mangrove tree living on Badtjala Country is opening at Noosa Regional Gallery on 15 July 2022.
Fiona released book Biting the Clouds in 2020 which they are talking about at the upcoming Canberra Writers Festival and Byron Bay Writers Festival.
Listen to the full interview below.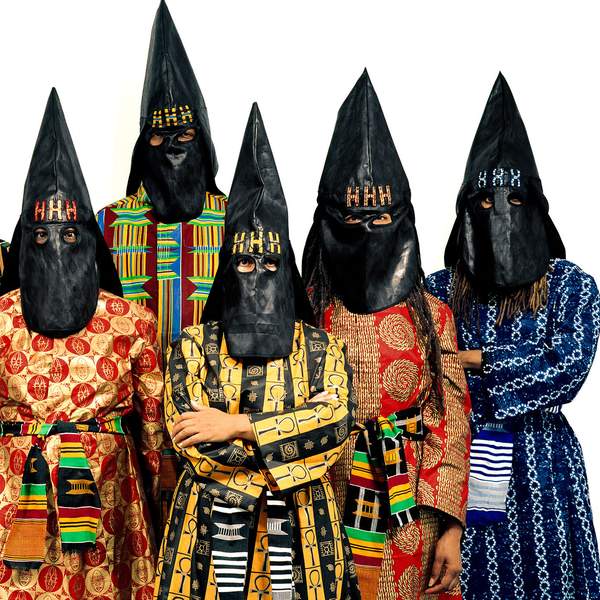 Listen to Banksia: Fiona Foley discusses 35 year retrospective exhibition Veiled Paradise
11:08∙4 July 2022
∙