From an episode of Banksia∙Presented by Vanessa Morris
Interview
Banksia: Amy Thunig on their memoir Tell Me Again
Gomeroi academic and author Dr Amy Thunig joins Vanessa Morris on Banksia to talk about their memoir Tell Me Again - a book that narrates her journey through childhood and adolescence, growing up with parents who struggled with addiction and incarceration.
The memoir compiles a number of short stories of life experiences and in discussing revisiting these through writing the book, Amy describes 'It was really complex, more complex than I kind of anticipated it would be."
"I feel a lot better having put into words the experiences, and there was a lot of stuff that I hadn't processed, harm that came from outside of my family, moments with people that I had thought were friends.. there's a trigger warning basically for everything in the book."
A circular way of story telling is used a throughout the memoir, which is something Amy grew up with in her community.
"When I wrote the stories [..] it didn't really occur to me that's not a common way of story telling in what we see on the page in the book stores currently - I think its very closely woven and tied to the way storying exists in my community."
When discussing the purpose and intent behind the book, Amy explains:
"I guess I had two intentions. The first was that I know that a lot of people that grew up like me and they are going to read this story and go I know, I know this life, I know this love.. some will say this isn't new and some will say Oh I haven't see anything written about our community like this.."
"And to other people this will be more radical and shocking, and hopefully perspective shifting. And I was kind of thinking about those two extremes."
Amy will be curating a line up for the upcoming All About Women festival at the Sydney Opera House from 11 - 13 March 2023. Full program release is 17 January 2023. Find out more here.
Find out more about Tell Me Again here.
Listen to the full interview below.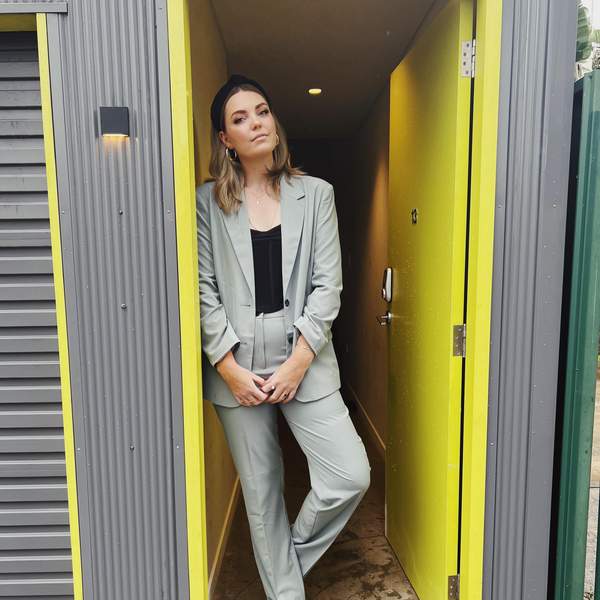 Listen to Banksia: Amy Thunig on their memoir Tell Me Again
21:45∙5 December 2022
∙