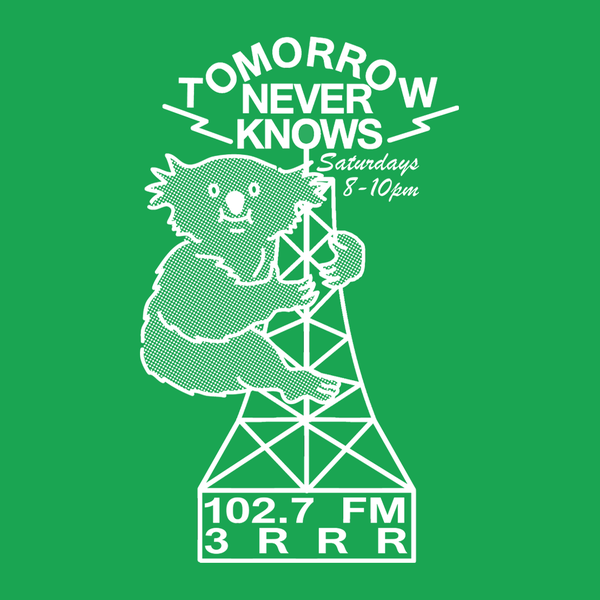 Listen to Tomorrow Never Knows – 19 September 2020

02:00:00
Presented by Mia Richter.
Playlist for Tomorrow Never Knows – 19 September 2020
Feeling Good

Jeff Bridges

Terra

Terr & Aera

Mustafa (Timothy J Fairplay Remix)

Khidja

Tutan Jamon (Chain & Ozart Remix)

Franz Matthews

Visual Distortion of reality

Whitesquare

Disko Axiom

Terr, Daniel Watts

Bail-E

Mr Ho & Mogwaa

Melt

Kelly Lee Owens

Freak of

Sleep D

Casper's Ghost

Zokhuma

Stil (Frankie Lluc Edit

Acid Arab

Substantia

Petit Batou

Magic Mountain (feat. Mic Mills)

Furious Frank

Sara Sara

Bufiman

Spacer Woman (Vocal)

Charlie

A Number by I.Grosz

Autarkic

Waste man dem (the Domino effect remix)

Renegade Live, Ray Keith

Get your sweat on

Breaka

Mibala Yubala

Blekbala Mujik
Turn off your mind and float down stream every Saturday night as Emerald plays everything from the emerging to the internationally renowned. With two hours of tunes spanning neo-soul to rock 'n' roll. Tomorrow Never Knows charts the differences between the parties of tonight and the headaches of tomorrow.
---
Presenters