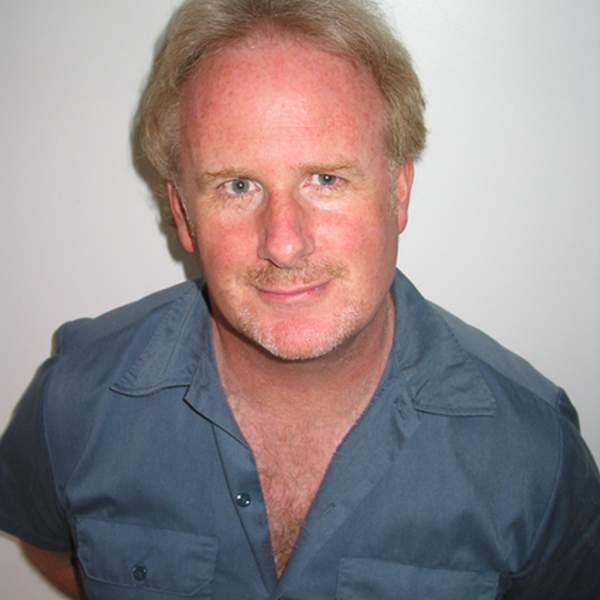 Saturday night kitchen dance parties, songs from under the floorboards, quiet life playlists and the occasional stolen orgy. 
How did you first connect with Triple R?
I applied for a gig on Breakfasters in 1986. I didn't know what Breakfasters actually was cos I had no concept of mornings at that point in my life. On listening to my demo tape the powers that be ruled me all wrong for Breakfast but said I should do a show and they'd be in touch. Twenty years later they called me back.
What/when was your first show?
Beat Orgy started on RRR December 2006.
What's your favourite Triple R story?
Having interviewed a slew of artists in a former life, I've kinda run out of questions so have had a 'no interviews' policy on the show since starting at RRR. I broke that rule once when I agreed to do a live-to-air, face-to-face interview with a Japanese band, only to discover they didn't speak English.
Your favourite other Triple R program and why?
Max Headroom - I like to check other announcers publicly airing their obsessions, on a good week it says as much about them as it does about their chosen subject matter.
What does Triple R mean to you?
The increasingly rare opportunity to hear music/radio that hasn't been vetted and massaged for consumption by some self-important, faceless star chamber.
The studio door has accidentally jammed shut with you stuck inside. If there was only one CD in there with you what would you want it to be and why?
Uh... maybe Can's Tago Mago? I've loved it for a long time and I don't see its appeal wearing off too soon.
Roxy Music - crap after Eno left or what?
You have to approach this as two totally different dishes, each appealing in their own way. Think how pizza straight out of the oven is immaculate when walking home drunk at 2am, and yet magically it's also unsurpassable when you wake with a hangover 18 hours later and discover the half eaten remnants cold and lonely at the back of the fridge.