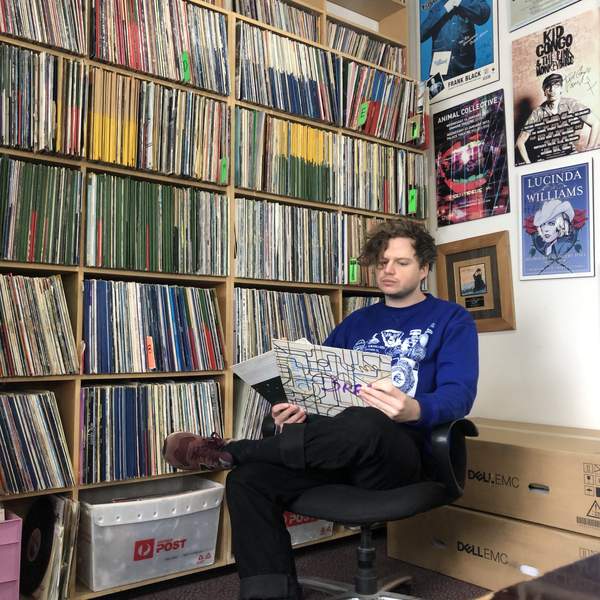 Presents
A weekly round-table discussion of the albums and singles of the moment.
Navigating the overload – delivering an essential assortment of lesser-known releases from deep within the underground.
A vibrant palette of new sounds from across the musical spectrum with a splash of impressions from the past.
How and when did you first connect with Triple R?
As a teenage music obsessive in Melbourne I always knew of the station, but first stumbled across it meaningfully at an all ages Naked On the Vague gig in the Performance Space around 2009/10. I then decided to do the media degree at RMIT mostly because I knew I would get to go on air doing Room With A View. Best decision I ever made!
What does Triple R mean to you?
It's hard to put into words, but it has genuinely become my second home for the last decade. I have made so many lifelong friends, had a second, more valuable education and got to participate in the golden era of Snack of the Day circa 2017/18 iykyk!
What's your favourite Triple R story?
Most of my favourite Triple R stories revolve around the cooked antics of the Party Show, but my favourite one is Lauren Taylor turning up to do a Graveyard Shift early into her broadcasting career and running into Chopper Read in the courtyard who was a guest on the Party Show that week!
Describe your happy place
Doing a big, long cook on a Sunday afternoon/evening listening to Good Fortune into Frantic Items with a North Melbourne game on mute in the background. No amount of bad football can ruin the vibes.
The studio door has accidentally jammed shut with you stuck inside. If there was only one album in there with you, what would you want it to be, and why?
Dean Blunt's Black Metal!
Guaranteed to put me in a relaxed mood, even if the oxygen is slowly disappearing from the room + with all the samples across it, I get to listen to Big Star, The Pastels and Vivian Withers all on the one record too!