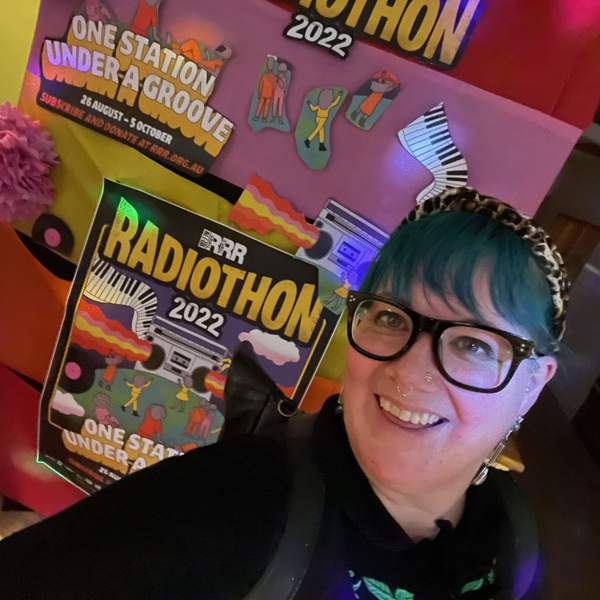 How and when did you first connect with Triple R?
My ears first connected when I moved to Melbourne from Ballarat and I started listening. Those ubiquitous subscriber bumper stickers do a lot of the promotional heavy lifting for the station!
I am a writer, sex tech, and digital expert and was excited to be invited onto the Byte into IT show in 2018 a couple of times as a guest, then I joined the team as a regular in early 2019 and have been loving it ever since.
What does Triple R mean to you?
I adore being the bridge between our listeners and experts in their fields – on Byte we have a really rare opportunity to talk in a very uncensored or corporatised fashion about tech issues that affect everyone, and we're very privileged to be able to do that.
What's your favourite Triple R story?
One time we went on air and discovered that there were mics unplugged, wires everywhere, and the studio was NOT left radio-ready. That was the day I learnt I could ad lib like the WIND while our panellist Jo did an epic job of getting us going on the fly. Real guerrilla radio vibes.
Describe your happy place
I'm from Central Victoria so I have a very special place in my heart for Gariwerd (the Grampians) and surrounds.
The studio door has accidentally jammed shut with you stuck inside. If there was only one album in there with you, what would you want it to be, and why?
Yikes, the record library at 3RRR is pretty darn second-to-none, so that's a VAST question. I think I'd go a bit of a classic, and I'm a bogan, so I'll say Metallica's Master of Puppets album. Go hard or go home, and all that.