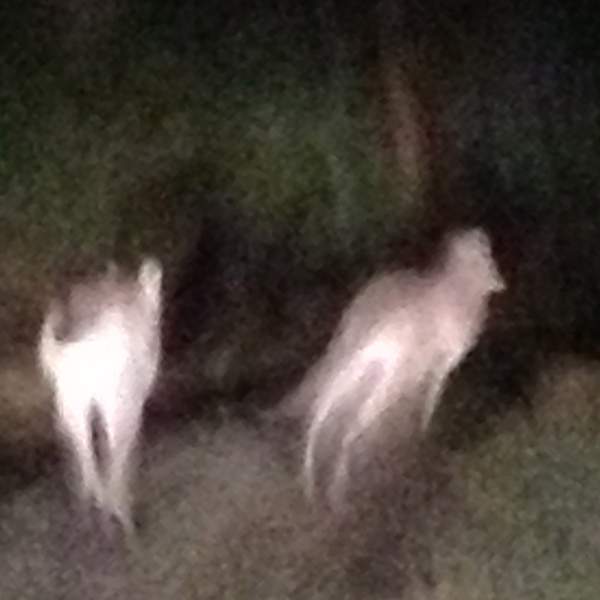 How did you first connect with Triple R?
When I was about 13 or 14. On a transistor radio down at the Rosebud foreshore caravan park. I think it was a song by the Pogues. I was channel surfing and came across this music. The presenter didn't sound like an advertisement. Sounded like a real person. I was won over by the honesty and the sincerity of the presentation, and the more I listened, the more music I heard that I had never even known existed. I was hungry for culture and was being turned on to a whole world of new music and ideas.  
What/whenwas your first show?
I started doing graveyards when I was 17, I think (so long ago.) I did 3 or 4 of these before I got distracted by other things. It wasn't until I was doing fill-ins at PBS for a couple of years (about 5 years ago,) that I was asked to do somefills for Simon Hampson on his Symbiosis show on RRR and have been doing them ever since. Most recently on Dance Cadaverous and Delivery.
What's your favourite Triple R story?
I was listening to Bodan years ago when he played something, by Alice in Chains or something like that, and he said he'd met a girl on the train who had recommended them to him... "This amazing band, blah blah blah." He then turned the song off halfway through, saying he didn't think it was very good at all.
Or perhaps talking to James the Hound-dog after my first graveyard back in the mid-90s. He told me he'd enjoyed listening to my show on the way into the station. The first track he played that morning was a 12 and a half minutetrack by Half Japanese called Always. Left a massive mark on me.  (I may even play it during my first show!)
What does Triple R mean to you?
RRRis a station populated by a bunch of dreamers.
The studio door has accidentally jammed shut with you stuck inside. If there wasonly one CD in there with you what would you want it to be and why?
I'd want it to be something that could help me relax, but also something that could inspire a riot. The first that comes to mind is the Holy Modal Rounders 1&2. It's comfort food for me. So easy to listen to. A mix of great traditionals and songs that sound like traditionals that were actually written in late '60s New York by a couple of degenerates. A world of great songs played by 2 maniacs, it's raw and timeless. Funny and profound. Idiotic and most importantly, absolutely sincere.
Patrick O'Brien's programs