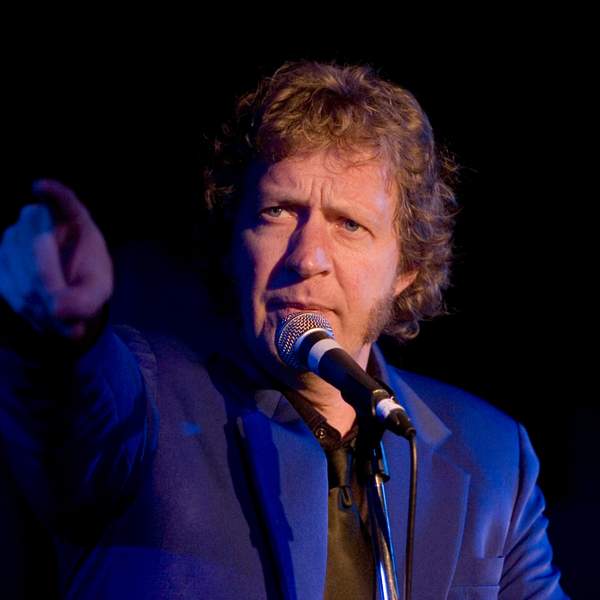 Name:
Jonnie von Goes, as opposed to my real name, Jon von Goes. Subtle yeah? I have an ever so subtle change in demeanor when I'm behind the console
Show:
JVG Radio Method
How did you first connect with Triple R?
As a young teenager I listened to the first days of broadcasting of 3RMT on a crystal set. 3RMT became 3RRR. I became hooked. My first shows were fills for my mentor Billy Baxter.
What/when was your first show?
Buggered if I can remember. Go ask Archie to look it up on the log.
What's your favourite Triple R story?
I hate "favourite" questions. It's like being at a funga and being handed an oversized greeting card and being told to write something whacky for the person whom the funga is in aid of.
Your favourite other Triple R program and why?
See previous response.
What does Triple R mean to you?
My Sunday house.
The studio door has accidentally jammed shut with you stuck inside. If there was only one CD in there with you what would you want it to be and why?
This is very much like those other favourite questions that I am unable to answer. But today, as last night I was passionately discussing Never Mind The Bollocks, it would be that. Tomorrow it will be different.
What's the golden rule of interviewing?
Don't ask anyone what their favourite things are.
I'm not gonna tell you too much about myself. I'm a boring old fuck of a family man. The whole thing about radio is that the anonymity of the medium allows a presenter to create a character. My on air character is not so different to that of the real person - a boring old fuck of a family man - but different enough to warrant broadcasting. Gimme a bit of mystique.
My show is incredibly indulgent. It is an opportunity for me to speak about anything I wish or play any music I wish or interview any manner of person I wish. I am confined somewhat by a weekly theme but that is a good thing. Humans are made better with constraints.
I have a regular cohort of on air "talent".
Dan Warner
who presents Warner Corner is a morose career musician with a debilitating Collingwood habit.
Ian Bland
presents Bland on Bland. He is a poet with a considerable skill for doggerel, and an inability to get to the point.
Ed Bates
provides support for Ian and Dan. He's a geriatric guitar player who is banned from speaking because he is so stultifyingly tedious.
Keith Fuller
presents a segment called Fuller Shit. Enough said.
Jonnie von Goes's programs