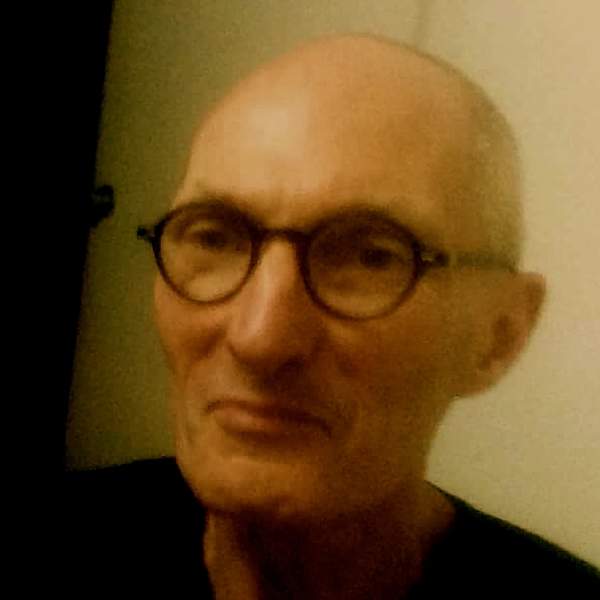 How did you first connect with Triple R?
First connected w RRR in the early days. I had a few friends on-air so naturally we pulled up a chair to listen. Being the lazy type (in some things) I quickly realised that it'd save me changing records as most shows were pretty much playing my personal record collection &/or taste.
When was your first show?
The December before we moved to Brunswick. I cant remember the exact year.
What's your favourite Triple R story?
Favourite story? Hmmm. In the 80's there used to be a Saturday arvo show called Bedlam. I used to get back from the market every week to listen in. They played music from Antonio Carlos Jobim to Frank Sinatra. Its where I first heard a lot of this music plus everything else they played. I taped many shows. Unbeknownst to me they were friends of my sisters. She told them that i listened & taped shows so, on their last one they made mention of my habits exaggerating it to my playing the tapes at dinner parties, which was totally a fabrication as i didn't have dinner parties. Years later one of their dads died. They didnt have any shows recorded so guess who they called on?
Your favorite Triple R program and why?
Favourite program. well, amongst Beat Orgy, Skull Cave, Under The Sun, Noise In My Head & Against The Arctic the common thread is that there are no limits in where each broadcaster goes in their musical 'jump in & see what happens trip' each week. It's the approach I take so naturally I appreciate others doing the same.
What does Triple R mean to you?
RRR means total freedom of musical choice, its a place where people are communicating with people. We're not trying to sound slick. The bands that appear on RRR arent trying to impress listeners with put on professionalism. Just their music. They bare emotions. Its a family of musical nutters where our love of music & what we do on-air is what matters.
The studio door has accidentally jammed shut with you stuck inside. If there was only one CD in there with you what would you want it to be and why?
One cd in a locked studio? It does become a favourite cd by default doesnt it? It could be a boxed set. Or a double cd which is technically one release.
OK seeing this is something I'd like to have played at my funeral (but the entire 21 volumes in the series of course) I'd have to go for The Very Best of Ethiopiques. Francis Falceto has been releasing this small but golden period of Ethiopian pop from the mid 1990's. It only covers a period from the late 60's til the late 70's when a Soviet-backed military junta shut down any signs of cultural life.
There's everything from Little Richard impersonators, lopsided rhythms, pentatonic scales, the familiar sound of classic American soul & funk & distinctly latin vibes w western arrangements- keyboards a la Booker T, funky drumming, Staxy horns. The music is instantly identifiable. Sax player Getatchew Mekuria was way ahead of sax fashions even by free jazz standards. Mahmoud Ahmed & Mulatu Astatqe have voices & arrangements to die for. One day when I did a fill on the Village I played 'Heywete' by Tesfa-Maryam Kidane. Tom the then RRR accountant ran up the corridor to discover where that amazing sound came from. It is one of the most haunting pieces of jazz youre ever likely to hear. At least I wouldnt be limited by one performer having all these legendary Ethiopian musicians in a locked studio with me.
Whats your worst musical nightmare?
Every song in my collection playing at once. Unfortunately it did happen once. Its a scary experience. 
Hugo Spiceland's programs