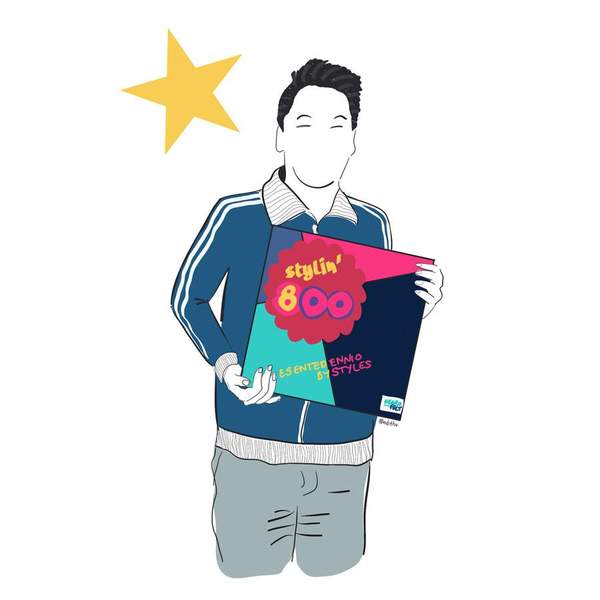 Ennio Styles searches for the connections between spiritual jazz, earthly rhythms, future funk science, headnod soul and raw club beats.
How did you first connect with Triple R?
I started listening to Triple R in my early teens, starting off on the more general shows like New Used & Abused - I still remember Lawrence playing Art of Noise's 'Close (To the Edit)' - then moving on to early hip hop and dance oriented shows like Wheels of Steel, Beats Per Minute and the Pulsation Club (the 'Rough Ride Zone' segment was one of my introductions to house music.)
What/when was your first show?
2001
What's your favourite Triple R story?
In the late 80's-early 90's I was producing hip hop under the alias Blackout for early Melbourne hip hop groups Code of Ethics (Pluto, Blackout), Acapulco Gold (Pluto, Madhat, Frenzie, Blackout) and Intense Quality (Reason, Mer). We used to make bedroom tunes and then turn up to see Kieron Meagher, Rob Farley, Chase and Peril on Wheels of Steel play our latest demos on cassette. The first time I went in I was somehow cajoled into writing a rap on the spot and performing it live on air - the only time I have ever rapped in my life. I still remember one of the lines: 'The man with the nasal voice, the people's choice.' I am pleased to say I don't think anyone has a recording of this!
Your favourite other Triple R program and why?
New & Groovy as it was one of the original Triple R shows I used to listen to and still sounds great today. For a while there Johnny Topper used to open the show with Pharoah Sanders 'You've Got to Have Freedom' which is one of my all-time favourite tunes to this day. I also particularly enjoy Against the Arctic, Delivery, Top Billin, CanYou Dig It, Breaking and Entering,The Drift, Under the Sun, Skull Cave and The Village.
What does Triple R mean to you?
Freedom, passion and community. Even though none of those words start with R. For my show it's all about rhythm, rhythm, rhythm.
The studio door has accidentally jammed shut with you stuck inside. If there was only one CD in there with you what would you want it to be and why?
'Open Sesame' by Kool & the Gang. Hopefully that would have some magic effect on the door for me, and if not, at least I could 'groove with the genie' in the meantime.