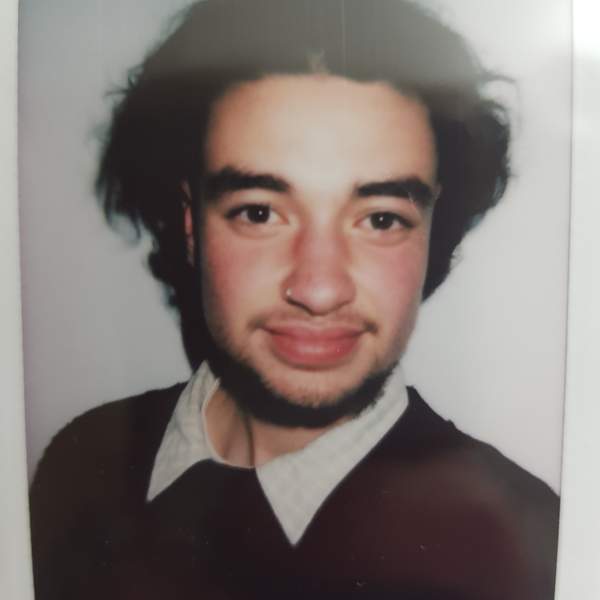 How did you first connect with Triple R?
LONG ANSWER: I first connected with the RRR'S in early high school. Like a lot of us, I was a lost sheep running rampid in the suburbs (Eltham) looking for a station/community that played all the local music I loved. Whilst getting into Goldclass, Camp Cope, Two Steps On The Water and all the bands on Milk Records etc., I discovered that the bumper stickers I had seen all around town were from the same radio station that was hosting free gigs, live to air interviews and more with all of these bands.
SHORT ANSWER: Fate. 
What/when was your first show?
My first show was a graveyard shift on a Friday night/Saturday morning done in July 2021, one of the most nerve wracking moments of my life haha!
What's your favourite Triple R story?
Mmm so many great moments, live to airs and familiar faces but probably the moment that takes the cake was when I went to the performance space to catch Peaches doing an interview in 2017 with Sara Savage. I took to my seat, the lights were dimmed and the interview began. A few minutes later someone scurries in and sits beside me, I turn to look and it was Courtney Barnett! So in that moment, two of my favourite worlds collided. Absolute bliss!
What's your favourite other Triple R program and why?
Ahh all the difficult questions... There are so many ripper shows on the grid so it's a tough call, but I'm gonna have to say Fee B2's Maps. I used to bring a handheld radio to school and every Monday, as soon as that wretched bell rang to let me escape The Nunnery (my school,) I would bolt out those gates and turn on Maps for my weekly installment of the lates, the greats and the locals. It gave me a slice of sanity, and for that, I am forever grateful. 
What does Triple R mean to you?
Never having to put up with silence or bland noise. I can't stand either, so 3RRR has never let me down. I know at any day/any time, I can flick on 102.7 and hear something interesting, different, whether it be music or chatter. Maybe what is being played is something in my wheelhouse, or something I would never have heard of, and that's half the joy of tuning in. 3RRR means community, and giving the unheard/forgotten a voice. 
The studio door has accidentally shut with you stuck inside. If there was only one CD in there with you what would you want it to be and why?
Ooft, if I'm going to be completely honest, I would have to be stuck with Jeff Buckley's "Live at Sin-e" double CD (is that cheating?!) I usually am not a fan of live albums, but this recording fully transports you to that dingy corner of the Sin-e in the early 90s, listening to history being made. It's not over produced, letting the background noises be heard. Jeff's voice is pitch perfect, the riffs are raw and his banter is "So Real" (mind the pun)... but it almost makes it feel like he's still present, ya feel? 
So, it doesn't really sound that bad being locked in a studio after all.... uh oh!