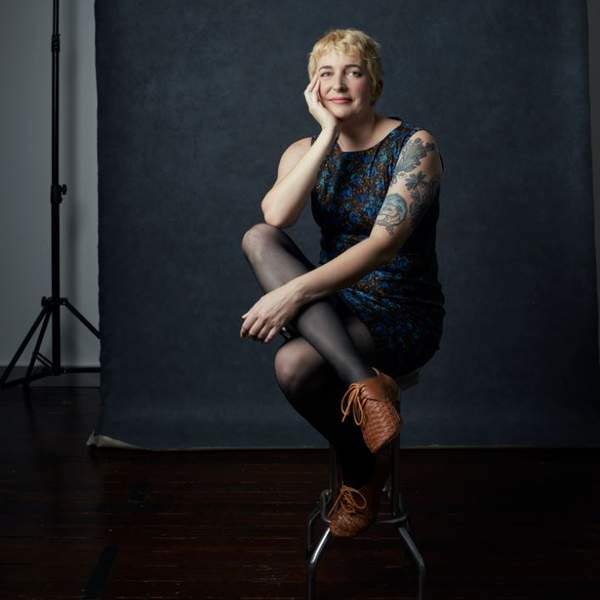 How did you first connect with Triple R?
I have fond memories of listening to the Sunday programs when I was a teenager; I would sit in the family shed, painting and drawing and singing along with the themes for Einstein A Go Go and Eat It and feel pretty damn cool.
What/when was your first show?
For two and a half glorious years I co-presented I'd Rather Jack with my collaborator and fellow pop culture junkie Jess at midnight on Wednesdays, before leaving the IRJ family home this April with all my belongings tied in a red-spotted hanky on a stick and moving to Tuesday arvos.
What's your favourite Triple R story?
Catching the 96 tram to the station one night, a rather serious young gentlemen was riding nearby, clutching a VB can and chanting, 'Fuck the Police, fuck the Police', occasionally varying the emphasis to 'FUCK the police' and 'fuck the poLICE' I stifled my laughter as I went to the front door and waited for Simon to buzz me in; VB man walked off around the corner. By the time I got inside, Jess came running up with a story to tell; she'd been having a fag in the garden and some dude in the alley had started yelling 'FUCK THE POLICE'. Evidently my tram partner had popped down the back alley behind the station to relieve himself. I believe we dined out on that story for approximately 85 minutes of our two-hour show that night.
Your favourite other Triple R program and why?
It's a tough choice but I don't think I can go past the inspired ramblings of All Over The Shop; their review of Batman Begins was the funniest thing I've heard in about ten years; I thought I was going to die of laughter.
What does Triple R mean to you?
Everything!
The studio door has accidentally jammed shut with you stuck inside. If there was only one CD in there with you what would you want it to be and why?
Ralph Vaughan Williams' Fantasia On A Theme by Thomas Tallis, performed by the Academy Of Saint Martin In The Fields. That, or Maynard's Classics 1995 - 2000.
Favourite quote?
'Tragedy is when I cut my finger. Comedy is when you walk into an open sewer and die.' - Mel Brooks