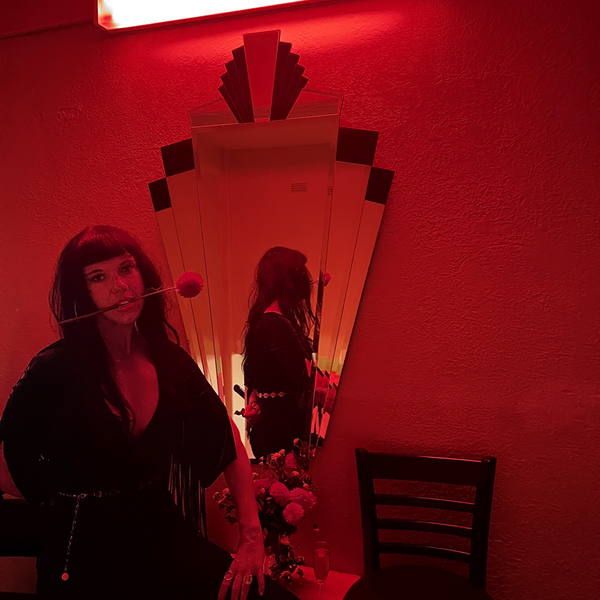 Presents
Ramp ups and wind downs, bedroom jams and familiar sounds. Carpet stickers and non-genre specifics. Luminous freaks fit for your Friday.
Neon Sunset's Annaliese takes over the JVG Radio Method slot for International Women's Day 2020.
How did you first connect with Triple R?
As a fresh faced young pup having recently migrated from warmer states and curious about all the bumper stickers. Wig Wam Bam used to make for an interesting drive home for me, desperately trying to write down track names whilst driving!
What/when was your first show?
Not counting The Arts Diary and fills for everything from Detour to LiveWire, Neon Sunset!
What's your favourite Triple R story?
The time I heard a Radiothon volunteer call out on air and decided to get in touch. My life has really never been the same since. That, and The Ghost's recollections of when Lux Interior and Poison Ivy dropped in for an interview after visiting Elvis' memorial in the Carlton cemetery. AMAZING.
Your favourite other Triple R program and why?
From Teenage Hate to Stolen Moments, Max Headroom to Beat Orgy. The Skull Cave to Multi-Storied…don't make me pick! Why? Because I love the breadth and diversity at this station, that's why!
What does Triple R mean to you?
The thinking person's candy. The best kind of mixed bag of independent minds and music, the only reason I would ever play AFL and a RAD bunch of people to have a drink with!
The studio door has accidentally jammed shut with you stuck inside. If there was only one CD in there with you what would you want it to be and why?
This is the question nightmares are made of. Some sort of mega super compilation encompassing both proto and post punk, new wave, old r'n'b and soul, psych, rock n roll and hip-hop. If not, either Off the Bone by The Cramps or Aphex Twin's Selected Ambient Works. Why? Cause they are so damn similar!
Annaliese Redlich's programs