Why 20 Record Labels Fought to Sign Lucy Dacus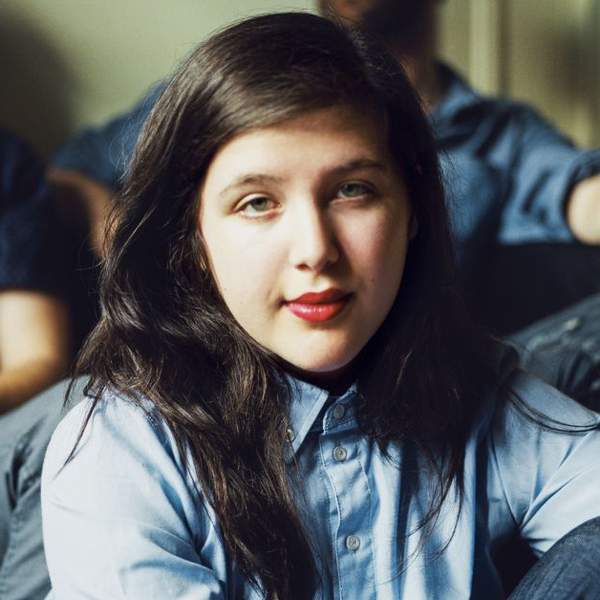 By Triple R volunteer writer Katherine Smyrk
When Lucy Dacus was just 20 years old, she started a fight. Not some scrappy fisticuff in a dive bar, but an all-out battle between more than 20 record labels desperate to sign her. That's my kind of fight.
On a break from studying film, the musician from the regional outskirts of Richmond, Virginia, decided to record her first single 'I Don't Wanna Be Funny Anymore'. Small local label Egg Hunt was supporting her to release her first album, No Burden, but within days of the single being published on Fader, the battle began. The winner was eventually Matador, who represent the likes of Yo La Tengo, Kurt Vile and Cat Power.
Now, four years later, after re-releasing her first album with Matador, putting out her highly acclaimed second album Historian and forming a supergroup with Phoebe Bridgers and Julien Baker, Lucy Dacus is coming, for the very first time, to Australia.
On top of that, she will be bringing her special heartrending tunes to the intimate setting of Triple R's Performance Space for the April Amnesty Opening Party during Maps (on Monday 1 April from 4pm to 7pm). If you're a subscriber and you're not currently emailing in RIGHT NOW for the chance to be a part of the audience, then let me tell you exactly why you should.
You could loosely describe Lucy's music as indie-rock, but that would be missing the nuance and heart that sits like a wise old friend throughout her records. With her clear-as-a-bell alto vocals and sharp-as-a-tack lyrics, sometimes her music is funny, sometimes it's sad, sometimes it hits you like a thump to the chest.
Rolling Stone says Lucy's music sounds like 'hyper-aware missives from a friend whose mind is always whirling'. Before she'd even released her debut album, they pegged her as one of the '10 Artists You Need to Know'. Pitchfork says that 'her songs walk a line between grunge-indebted indie rock and alt-country, with the appealing warmth of Neko Case and, as many critics have noted, the self-deprecating wit of Courtney Barnett'. They add that she has 'a unique talent for encapsulating the emotional truth of a moment in impressionistic lyrics that feel effortless'.
This is well demonstrated in her fight-starting single; funny and heartbreaking, grungy and innocent.
'For someone who never meant to become an indie rock artist, Dacus sure knows how to land the punch, a one-two of pithy lyrics with equal measures bemused and/or sarcastic observations and emotional vulnerability delivered alternately with a cool tone or throaty intensity.'
So said Noisey upon the release of Lucy Dacus' much-awaited second album, Historian. The record quickly found its place at the top of Bob Boilen's coveted Top Albums of 2018 list for NPR. This second album takes her original sound and adds a few more years, and many more experiences.
'The old album has a lot of lighthearted craziness. This album is not as lighthearted. It's a lot heavier,' Lucy told Noisey. But she insisted that it's actually full of hope: 'It's not always with confidence. It's like occasionally with crossed fingers. A lot of shrugging and a loosened grip. I write when I am in need of assurance for myself that I can stay hopeful.'
The standout single ­– and the song I always send to the un-indoctrinated as an introduction to her music – is 'Night Shift'. It starts with the lyrics: 'The first time I tasted somebody else's spit / I had a coughing fit'. Lucy says people at shows often laugh at this part, but the laughter soon stops. This is a song about heartbreak, and culminates with her howling over clashing guitars: 'You got a 9 to 5, so I'll take the night shift / And I'll never see you again, if I can help it'.
And then there's boygenius. This is the supergroup Lucy formed with Phoebe Bridgers and Julien Baker last year, and also the name of their debut EP. You can tell from the outset they are all fierce friends (there is reportedly a secret handshake). And the combination of the incredible skill of all three women – including some truly spot-on three-part harmonies – has only helped push Lucy further into the spotlight. Not to mention their amazing matching jumpers.
'Not only do we bring what we're able to bring the equation, we can call upon the favourite parts of each other… We're all sensitive in similar ways. It's been so much easier than I even thought it would be,' Lucy told Vogue.
That should be more than enough to have you clamouring for a space at Lucy Dacus' upcoming performance at Triple R. But get in quick, you don't want to be kicking yourself when, in a few years, she's filling stadiums and you could have said: 'I saw Lucy Dacus in Triple R's Performance Space and it was the best, most intimate show. I can't believe you missed it!'
---
Subscribers: email maps@rrr.org.au with your full name and subscriber number in the subject line by 10am Friday March 29th for a chance to be in the audience for Triple R's April Amnesty Opening Party during Maps, featuring live sets from Lucy Dacus, DRMNGNOW, Camp Cope and Way Shit in the intimate Performance Space.
---
Katherine Smyrk is a Melbourne-based writer of fiction and non-fiction, and the Deputy Editor of The Big Issue. When she's not reading or writing, she is usually eating cheese, playing footy or dancing to Beyoncé. Find her on Twitter.