Vale Alan Bamford and Martin Armiger
We were saddened to learn last week that two former Triple R broadcasters, Alan Bamford and Martin Armiger, both passed away. Alan and Martin made significant contributions not only to the station, but also to the broader music community.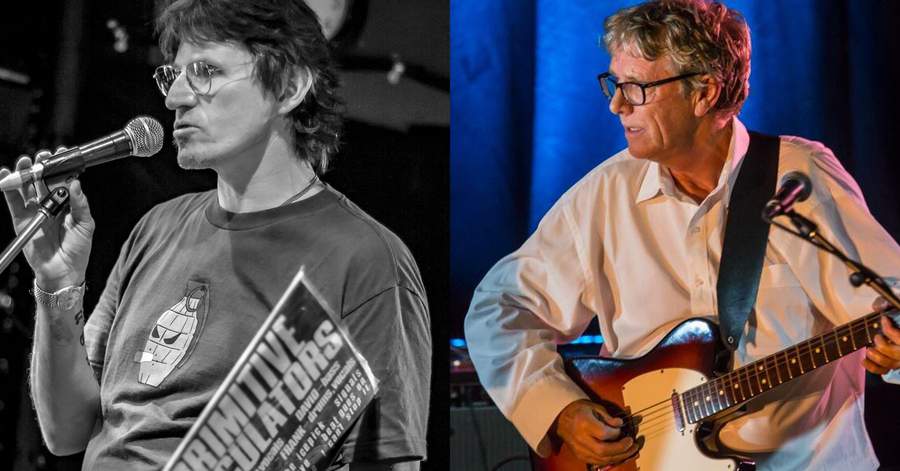 Alan was a late-night Triple R music presenter in the late '70s. He was known for making live recordings of Melbourne's then-flourishing experimental post-punk Little Bands scene; Alan would race to the station to be able to broadcast the recordings on Triple R at midnight.
Chapter Music's Guy Blackman, and occasional Triple R presenter, says: 'Alan was one of Australian music's true enthusiasts, the force and documentarian behind Melbourne's legendary Little Bands scene, a great musician in his own right, and a very likeable, warm, caring person. So much of what I care about in Melbourne music over the last 40 years was guided, recorded, funded, supported or made by Alan.'
Martin Armiger was a musician, record producer and screen composer, well-known as the singer-songwriter/guitarist of Melbourne rock band The Sports; he also played with pub rock groups The Bleeding Hearts and The High Rise Bombers, featuring Paul Kelly. He was the musical director for the ABC series Sweet and Sour, and composed for Stringer, Come In Spinner, Young Einstein, Pure Shit, and many others. Martin was a breakfast presenter on Triple R in the late '70s.
Geoff King, former long-term Triple R broadcaster and current Triple R Chair of the Board, fondly recalls Martin almost never making it on time for the 8am then-breakfast show start time. 'No one cared much, though, because he had a unique personal style,' Geoff says. 'He had great ears and I always learned from him as we – and Greig Pickhaver – argued over what was to be on the early RRR charts.'
Brian Wise broadcast a tribute to Martin over the weekend during Off the Record. Head this way to listen back.
Our thoughts go out to Alan and Martin's loved ones.