Triple R's Summer Programming Is Live!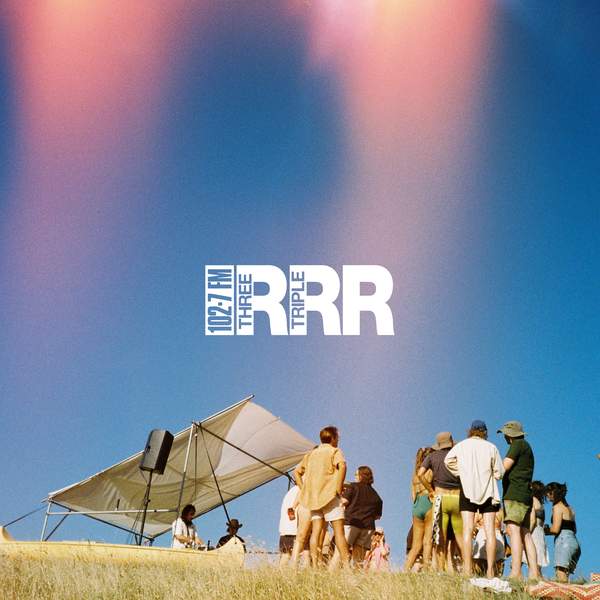 As 2022 comes to a close, and our regular broadcasters take a well-earned break, a bunch of new voices (and some old faves) will hit the Triple R airwaves to keep you entertained and inspired over the summer. There's everything from comedy to chickens, and of course, plenty of tunes as well! Take a look at the full list of Summer Programs below.
MONDAYS
Mixed Medicine with Leah Manaema Avene
12pm-1pm, 19 December - 23 January
Mixed Medicine explores mental health and holistic wellbeing, shifting the lens on the discussion toward decolonisation and systemic transformation as the antidote for what is often pathologised as individual suffering. Hosted by therapist, facilitator, broadcaster and anti-oppressive practice educator Leah Manaema Avene, the series welcomes weekly guests to discuss healing and liberation journeys through the lens of internal, relational and systemic transformation.
The Fourth Wall with Andy Le
7pm - 8pm, 26 December - 16 January
The Fourth Wall is a show inspired heavily by a love of film. Fused with a love of radio, it is a music show where every song has been played in a film. It is an ode to the moments when you're watching a movie and you hear a song that just hits the right spot, an ode to the music supervisors and archivists who labour hard for us to have these little joys.
Summer Stock with Eloise Ross and Rohan Spong
7pm - 8pm, 23 January - 13 February
Discussing the latest film gems, contemplating classic Hollywood curios, and swooning over soundtracks. A balmy summertime season of cinematic love, lust, abandoned shoes and magic hours.
TUESDAYS
The Temple of Doom with The High Druid
10pm - midnight, 27 December - 24 January
At the juncture of sonic annihilation, astral transcendence, temporal displacement and universal rhythms, stands… The Temple of Doom!
Cool Change with Peter Tantanis
midnight - 2am, 20 December - 17 January
Locally leaning music, summer motifs, and hopefully temperature drops.
WEDNESDAYS
We Made This with Nana Owusu
9am - 12pm, 4 January - 25 January
Melding what we've made with what we're making. Music and interviews celebrating the brilliance of Blackness.
Literati Gliterrati with Mel Fulton
12pm - 1pm, 4 January - 25 January
Featuring excellent chats with our most stylish wordsmiths, Literati Glitterati is your summer reading list, sorted.
The Late Night Breakfast Morning Show with Ollie, Prue, Josh, Frankie and Wazza
7pm - 8pm, 7 December - 20 December
A sketch comedy about a long-standing breakfast radio team who have had their, once prime-time show, pushed into the evenings. We follow five desperate and increasingly jaded characters as they do everything they can to cling to radio success.
Join in for an hour of inappropriate interviews, a fortune-telling rooster and a story of how friendship can brighten even the direst circumstances.
High Tide with Meaghan Weiley
10pm - midnight, 7 December - 4 January
The sister program to overnight pop-up show The Aquarium. The fusion of genres, movements, and waves of sound, all crashing together in harmony.
THURSDAYS
Burning Down The House with Hugh Goad
7pm - 8pm, 29 December - 26 January
Nemesis of mediocre buildings everywhere. A summer program of in-the-know guests, local topics and projects relevant to today's zeitgeist, bringing avant-garde architecture and design into the community.
SATURDAYS
No Shape with Adam Christou
6pm - 8pm, 7 January- 4 February
A splash of weirdo releases from beyond the reaches of time and space.
SUNDAYS
A Sporting Discussion with Andrew Donnison and AJ Mithen
9am - 10am, 1 January - 22 January
Andrew Donnison and AJ Mithen chat about the week in Australian sports.
This Chicken Life with Fiona Scott-Norman and Jessamy Miller
10am - 11am, 8 January - 12 February
Hensperts Fiona Scott-Norman and Jessamy Miller with an upbeat, free-ranging guide to the complex needs and lives of our chicken friends, and how having a few chooks around makes everything better. Talk-back and special guests, expert advice and grooving chook-themed funk and blues.
Live Transmission with Jenny Davis
11am - 12pm, 8 January - 15 January
It's back - the show where we celebrate retro science. It'll be a dive into our colonial past and a dive underground with the engineers. Gold mining, Melbourne sewerage, clash of ideas, fresh innovation - you'll hear it all as you join Jenny Davis and guests at 11am on Sundays this summer.
Ebb Tide with Dan Warner
2pm - 4pm, 18 December - 29 January
Dan Warner nudges JVG aside to present his summer fill show, Ebb Tide. A stickler for research, Dan delves into the histories and meanings of the songs on his playlist. Not too much chat, however, more a stitching together of the tunes of the day.